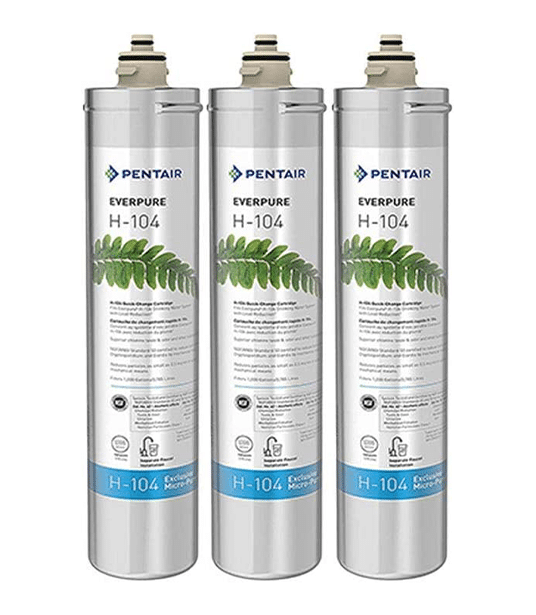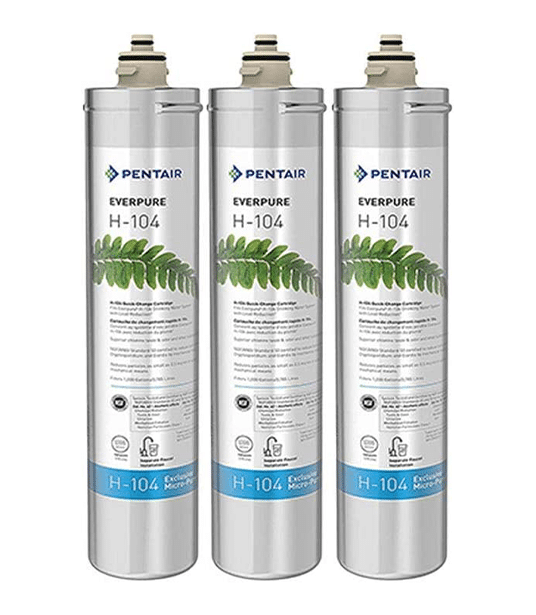 $382.20 — or subscribe and save 5%
Pentair Everpure (EV961211_3PK) | Replacement Cartridge For H-104 Drinking Water System, 1,000 Gal Capacity, 0.5 Micron (Pack of 3)
Purchase the Everpure EV961211_3PK with the lowest price and fastest shipping.
Everpure (EV961211_3PK)
Reduction of lime and scale build-up in appliances that use water
More efficient filtering
Fresh water on demand
A lower operating cost that is below the price of bottled water
A 1/2 gallon per minute flow rate
A 1000 gallon capacity
Pack of 3
Specifications
Spec for EV961211_3PK
Service Flow Rate: 0.5 gpm
Rated Capacity: 1000 gallons
Pressure Requirements: 10-125 psi
Temperature: 35-100°F
Application: Food & Beverage
Filter Function: Lead, Chlorine Taste and Odor, Lime, Scale, Rust and Corrosion, Cysts
Certification: NSF/ANSI standard 53 certified to reduce cysts such as Cryptosporidium and Giardia by mechanical means
Maintenance
Replace cartridge when capacity is reached, or when flow becomes too slow.
Cartridges should be replaced annually to ensure the highest quality filtration.