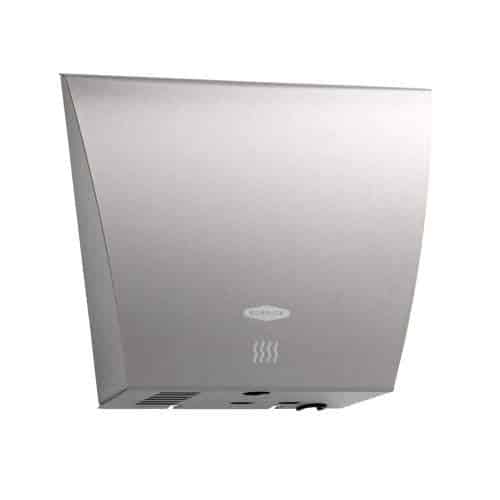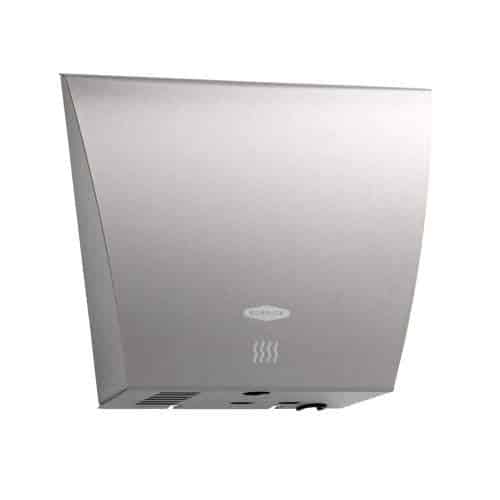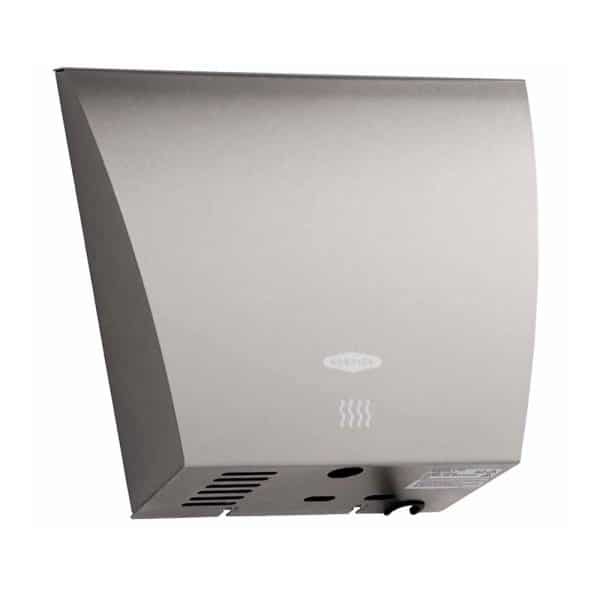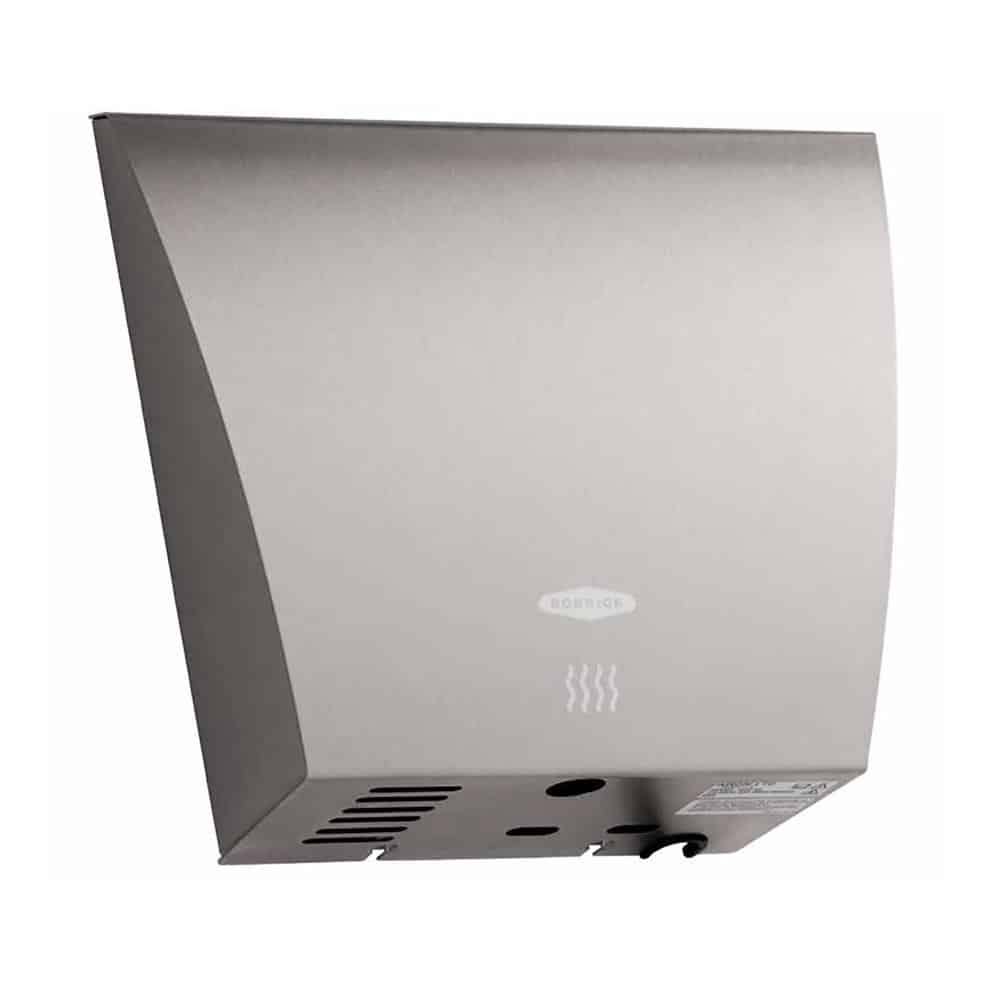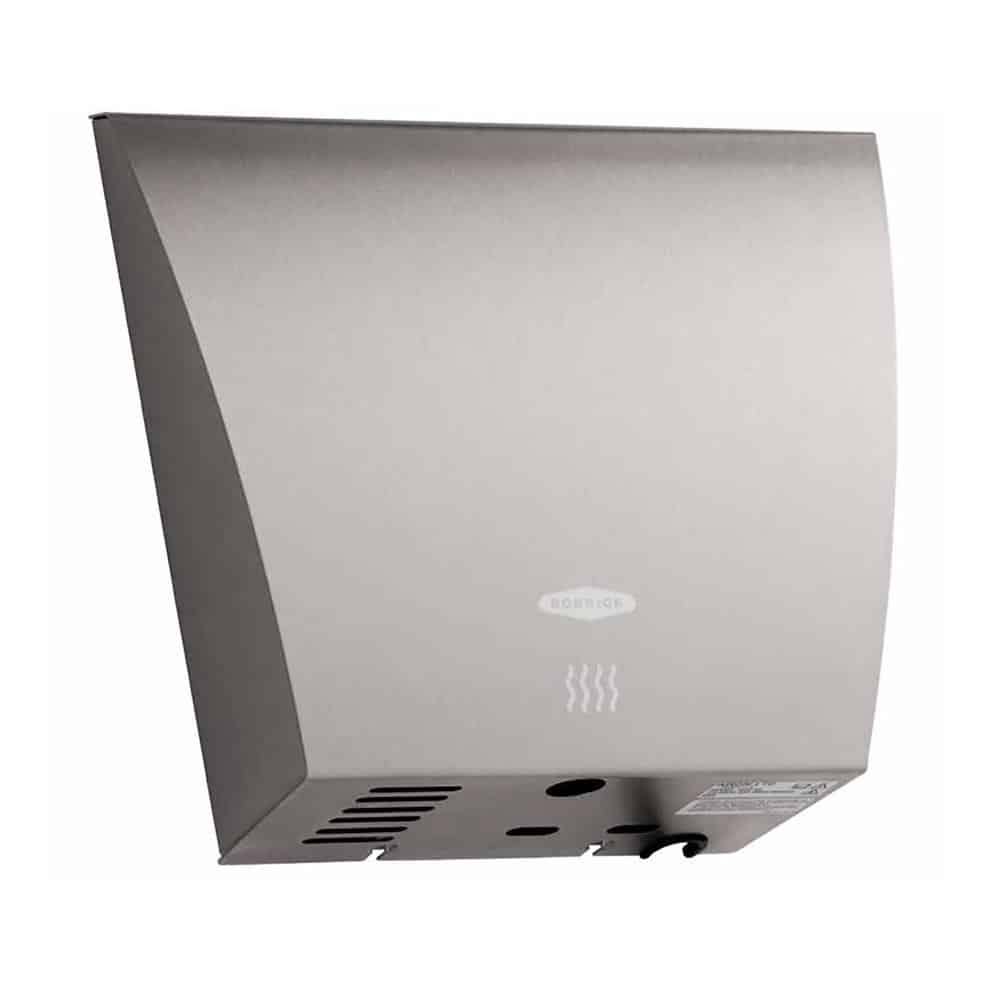 Bobrick (B-7125) | InstaDry™ Surface-Mounted Automatic Hand Dryer, Stainless Steel
Purchase the Bobrick B-7125 with the lowest price and fastest shipping.
Bobrick B-7125
High-speed
Save money with annual operating costs as low as $12.60
Long lifespan of over 7,500 hours, often lasting more than 10 years in high-traffic
Sustainable operation at 200 rated W power allows for multiple units to be installed on one circuit breaker
Quick Hand dry time at 12 seconds
Universal voltage 110V-240V
Satin-finish and stainless steel cover
Specifications
| | |
| --- | --- |
| Weight | 12 lbs |
| Dimensions | 12 × 8 × 4 in |
Specifications
Specs for  Bobrick B-7125
Color Finish: Stainless Steel
Dry Time: Less than 12 Seconds
Voltage: Universal – 110V-240V AC, 0.8-1.9 Amp, 50/60 Hz, 202-213 Watts, cULus listed and CE marked.

Activation: Automatic 
Mounting: Surface 
Rated Power: 0.2 kW
Compliance: ADA-compliant 4″ wall projection
Cover: 18-8, Type-304 stainless steel 1.2mm thick with #4 satin-finish vertical grain. Air-inlet is vandal-resistant. Cover projects no more than 4″ (100mm) from wall and is secured to mounting base with two recessed socket button head cap screws.
Mounting Base: 1.5mm SECC punched and formed.
Motor: Brushless 24Vdc with built in thermal protection. Ball bearings. Operates at 40,000 RPM.
Blower: Backward curved radial bladed impeller in polycarbonate housing.
Electronic Control: Infrared sensor automatically turns dryer on when hands are held under air-outlet opening and across path of sensor. Remove hands from path of sensor and dryer stops. Electronic sensor has automatic shutoff approximately 85 seconds after dryer turns on if an inanimate object is placed across air-outlet opening. After inanimate object is removed, electronic sensor automatically resets itself and dryer operates normally
Installation
Wall preparation: Locate mounting base on wall using template provided. For brick, stone, and concrete walls drill four 0.315″ (8mm) holes to suit provided wall plugs 0.315″ x 1-1/4″ (8 x 45mm) and screws # 10 x 2″ (4.8 x 50mm) long. See template for wall plug and screw installation details. For plaster or dry wall construction, provide concealed backing to comply with local building codes and secure with four #10 (4.8) round-head sheet-metal screws or 3/16″ (5mm) toggle bolts (not furnished). Provide electrical service from nearest distribution panel to dryer mounting base in conformance with local electrical codes.
Dryer Wiring Instructions: 1. For 115-Volt Dryers — Connect ground wire to ground terminal marked , the black or hot wire to terminal marked L1, and neutral or white wire to terminal marked N.
2. For 208–240-Volt Dryers — Connect ground wire to ground terminal marked and the 208- or 240-volt wires to terminal marked L1 and L2. 3. This is a class 1 product and requires grounding.
Notes: Electronic sensor in Automatic dryers will pick up movement within 6″ (150mm) of the air-outlet opening. Use caution when choosing location for Automatic dryers in confined areas. Consider proximity to doorways and other traffic areas. Bobrick automatic hand dryers should be installed at least 19-3/4″ (500mm) above any projection or horizontal surface which may interfere with the operation of the automatic sensor.