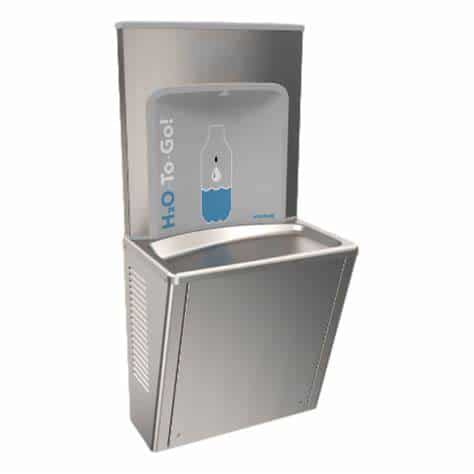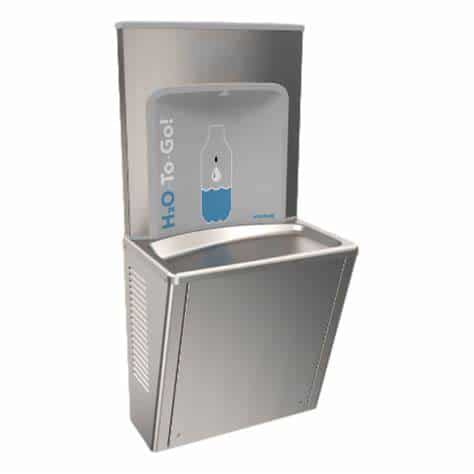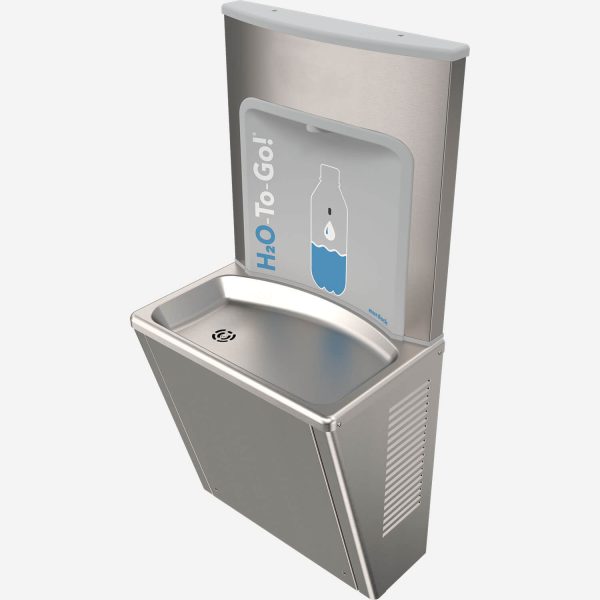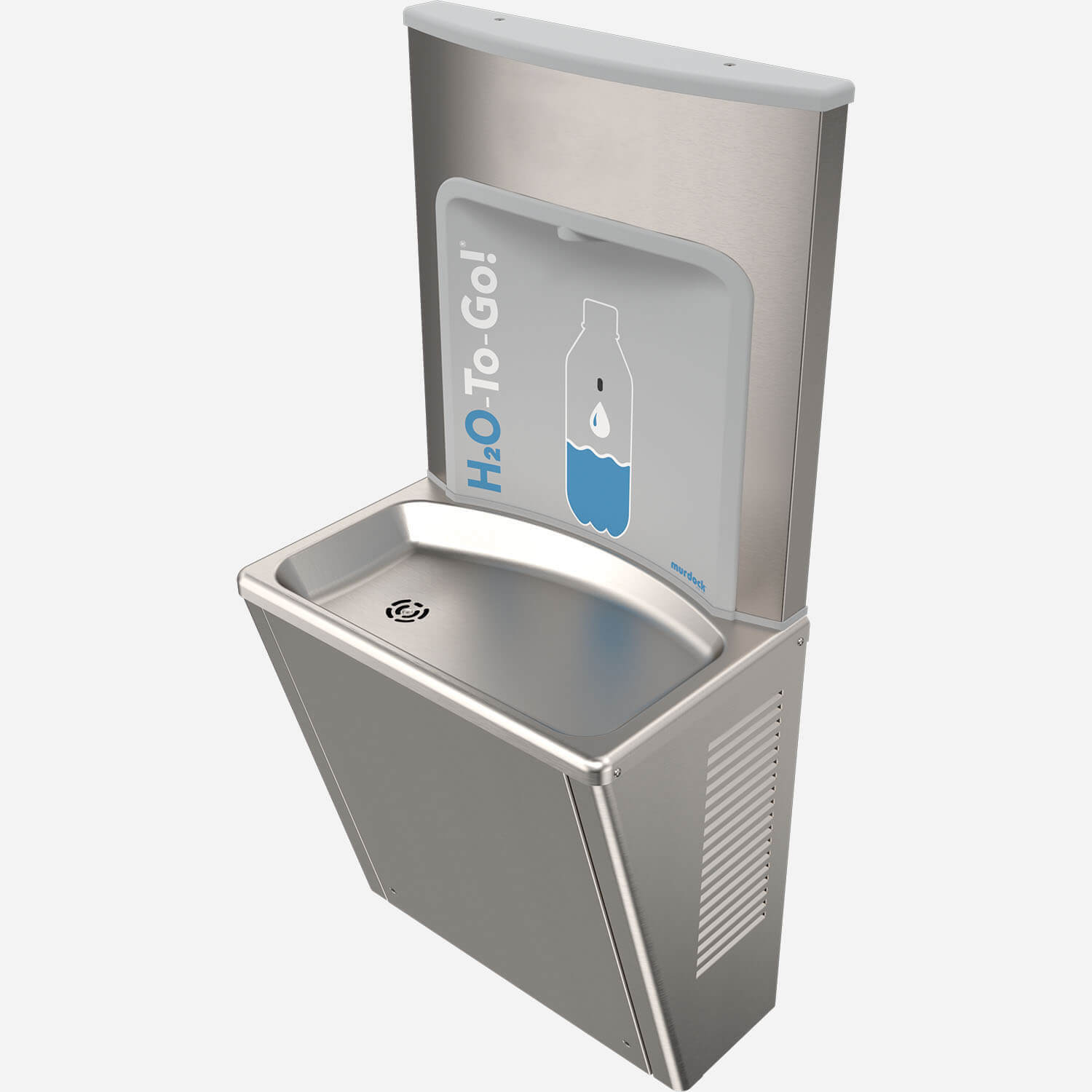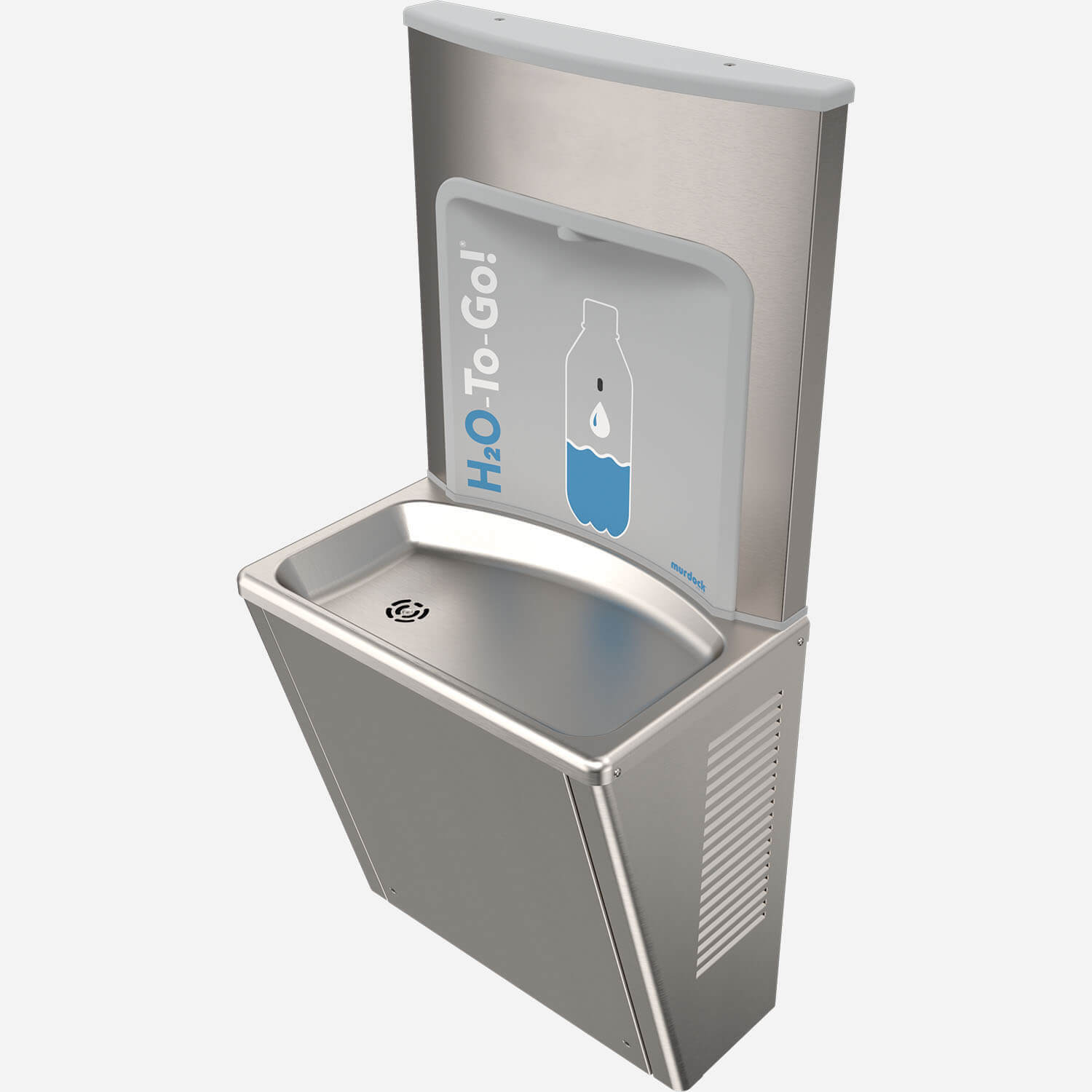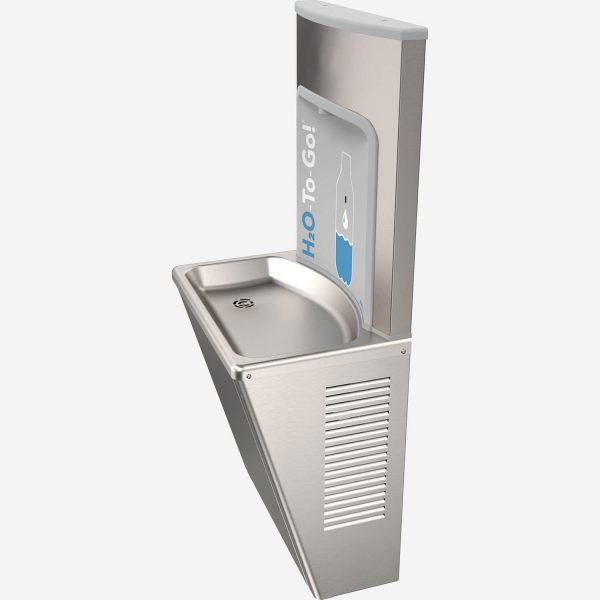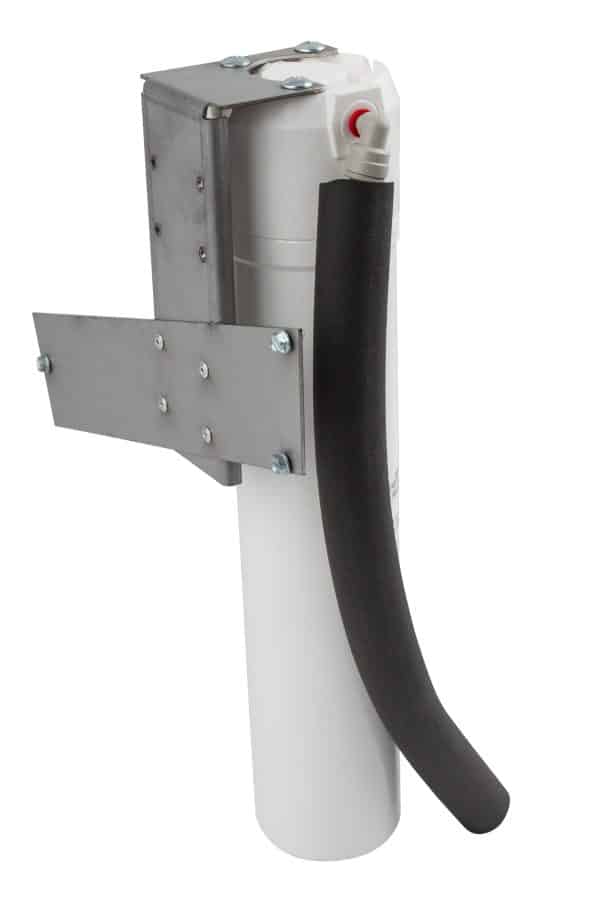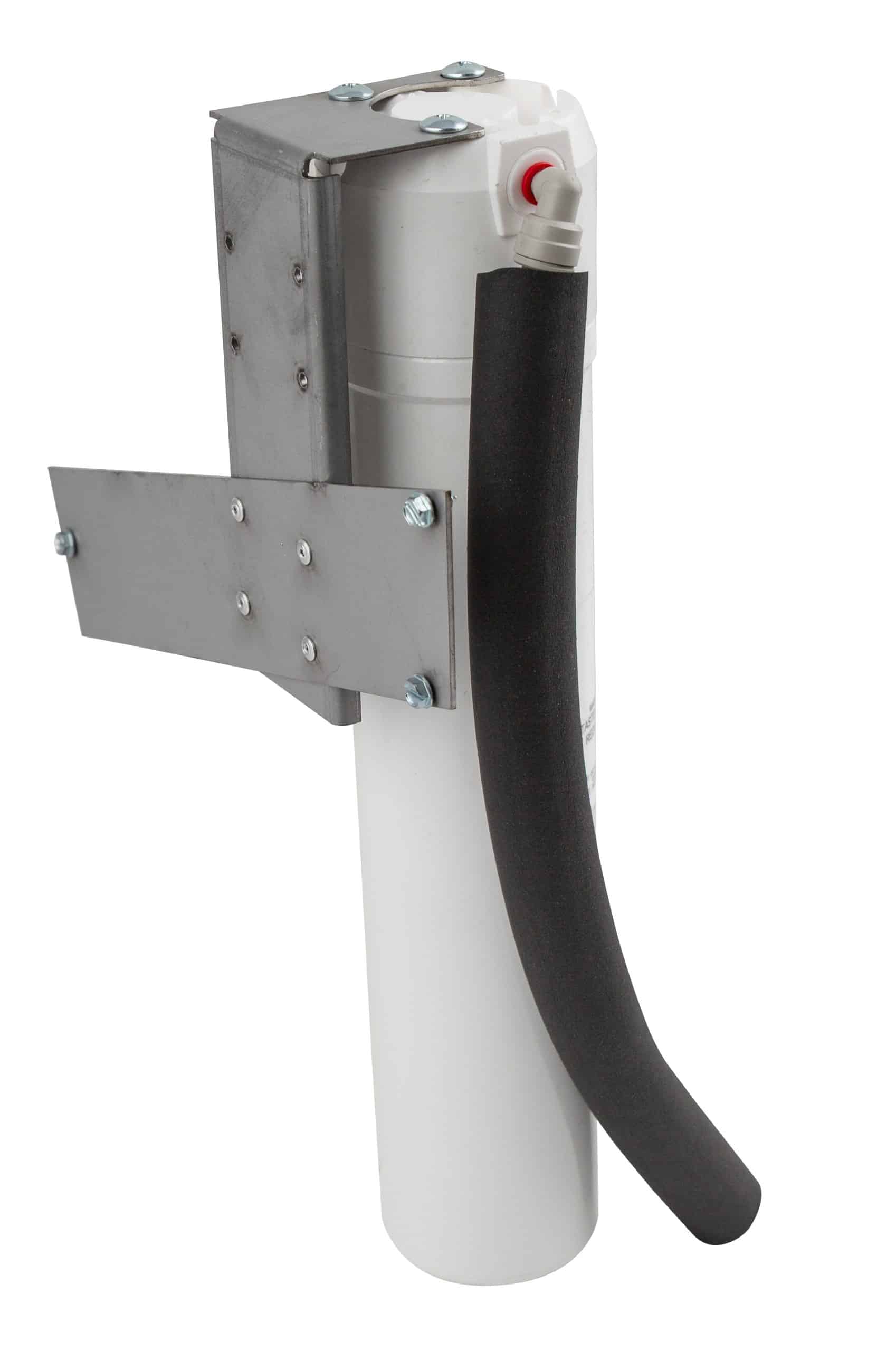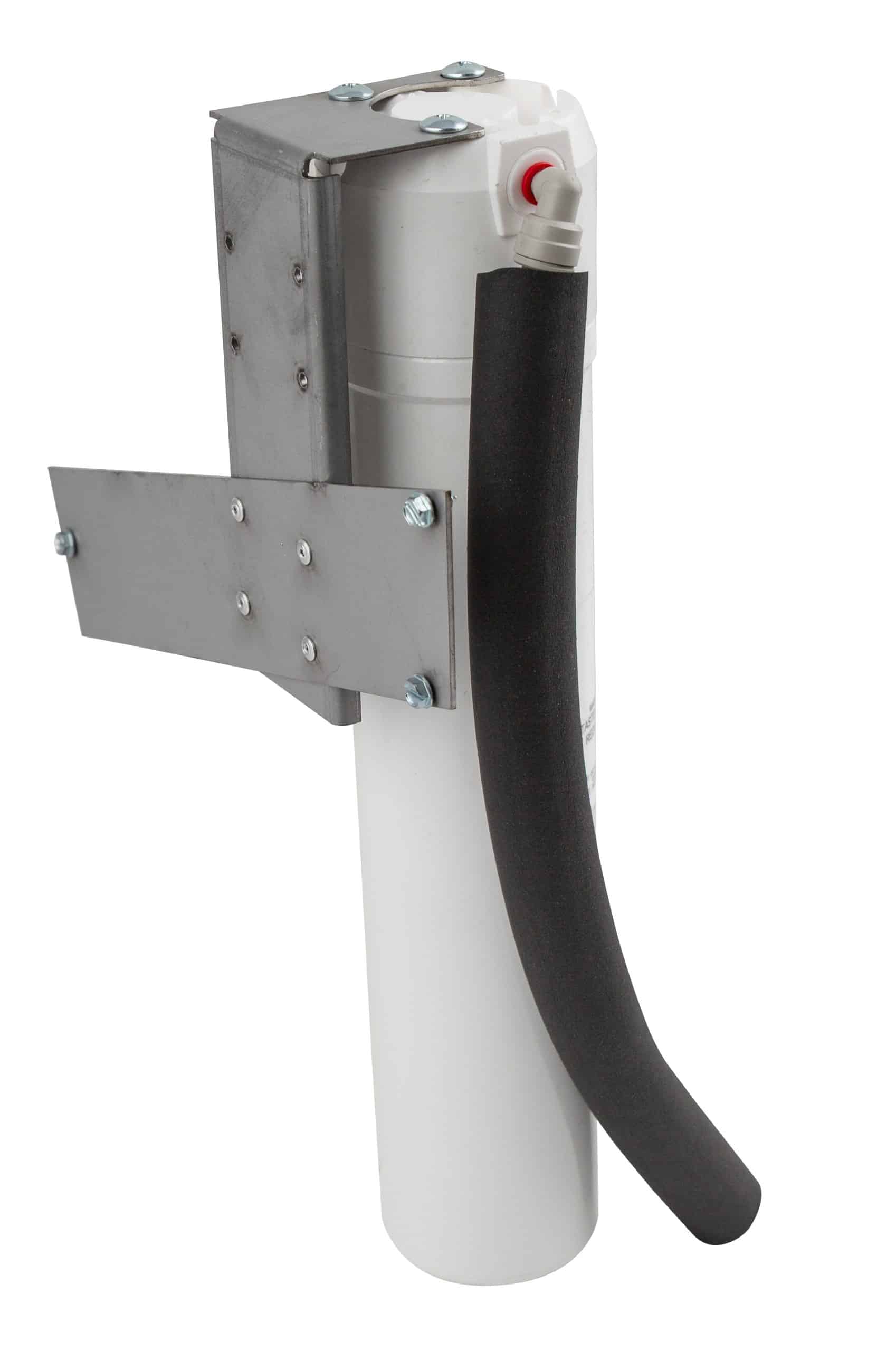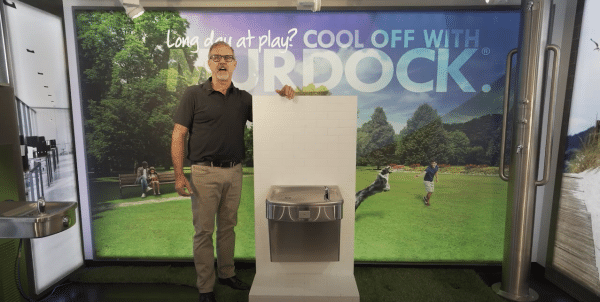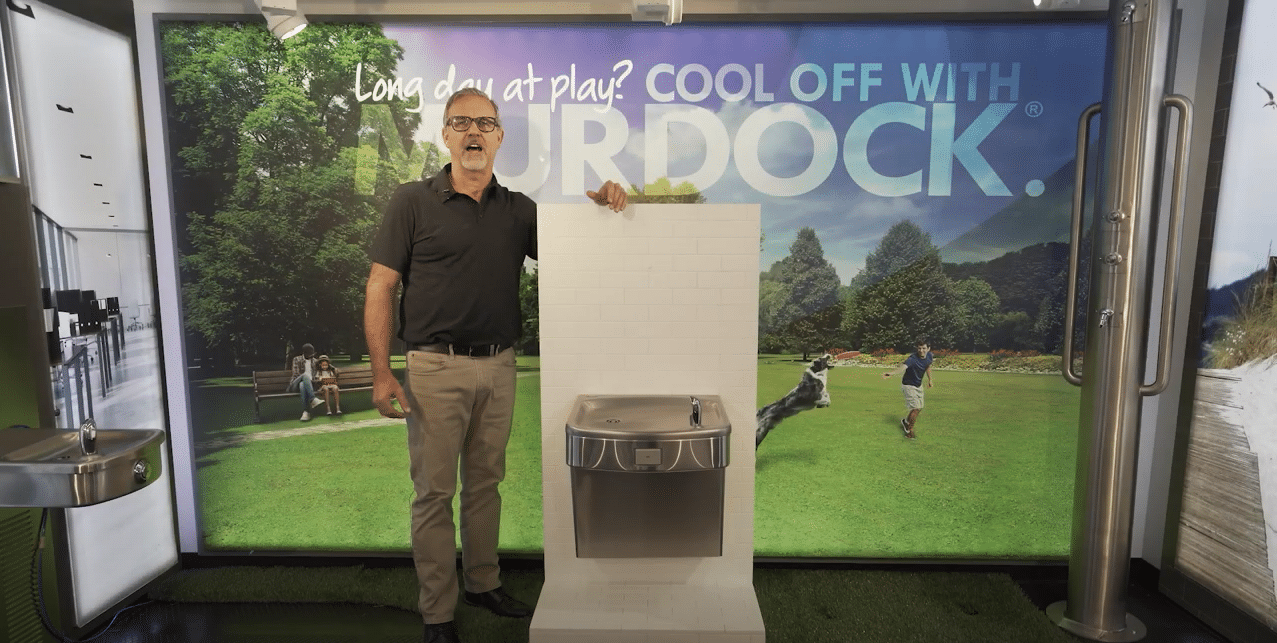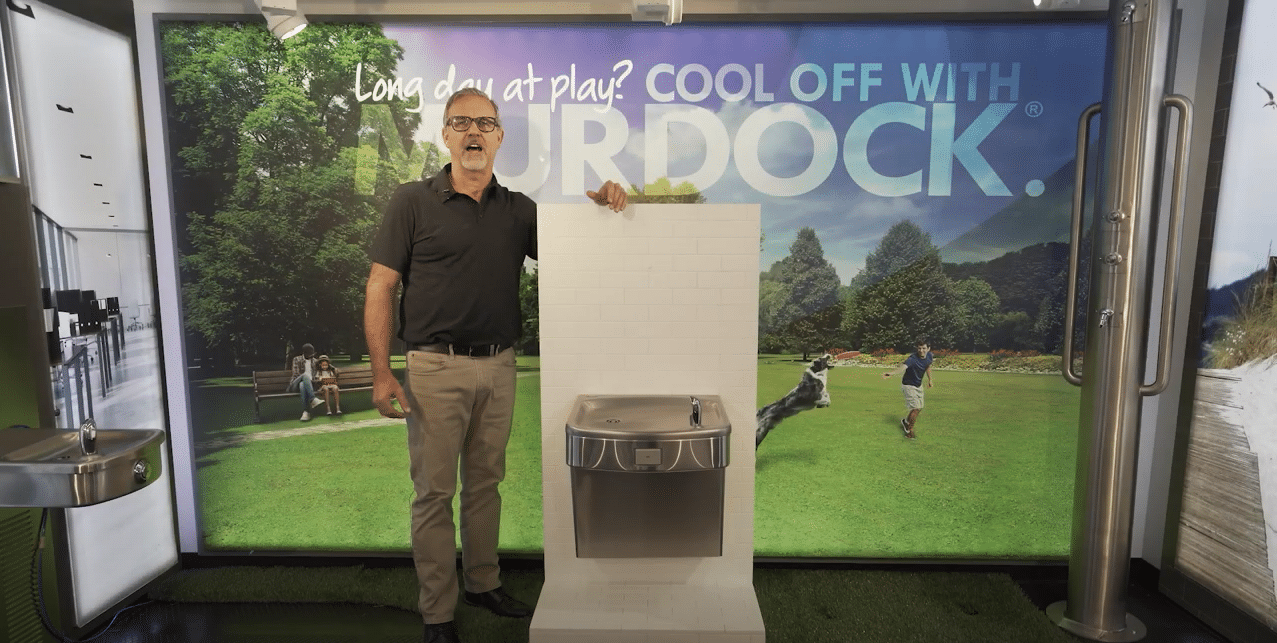 Murdock (BFEZG168) | Wall-Mounted Touchless Water Bottle Filling Station, ADA, Stainless Steel
Purchase the Murdock BFEZG168 at the lowest price and fastest shipping.
Murdock BFEZG168
Looking for a cost-efficient bottle filling station, smaller in size, and easy to service? The Murdock H2O-to-Go, EZReach® bottle filling station is two-thirds the size of most bottle fillers, making it a great option for taking up less space. The plumbing rough-ins are compatible with other manufacturers' water coolers, and the Maintenance Advantage® design makes for easier service and access.
Standard Features
Hands-Free Sensor Operation

Use either Battery Power or Plug-In Power Supply

Optional filter contains cap with auto-shut off, making it easy to change filter without turning off supply

Optional filter rated to reduce Lead & Cyst - comes in 1,500 Gal. (WF1) and 3,000 Gal. (WF3) capacity options

Easier maintenance with Access Panel

Lead Free

Satin Finish Stainless Steel

Laminar Flow Water Supply

Sensor Shut off at 20 Seconds

1 GPM Fill Rate

100-Mesh Inlet Strainer
Specifications
Key Specs
Refrigerated? YES. 8GPH
Filtered? Optional accessory for add. cost (WF1 & WF2)
Bottle Counter? No (See the BFEZS168-BCD)
Activation: Infrared sensor (contactless)
Finish: Stainless Steel with satin finish
# of stations: 1
Mount: Wall mounted
Flow rate: 1 GPM
Compliant: ADA
Certification: Public Law 111-380 (NOLEAD) and NSF/ANSI/CAN 61
Owner's Guide
INSTALLATION
A Licensed Contractor is required for installation per your local regulatory requirements. 
MAINTENANCE
Implement a weekly cleaning schedule to assure sanitary performance.