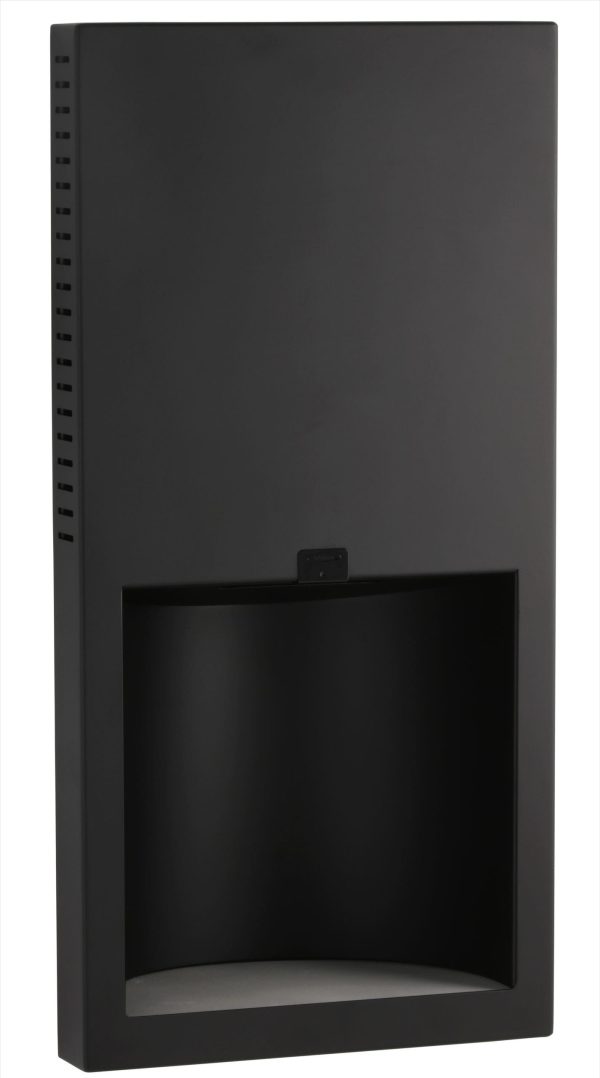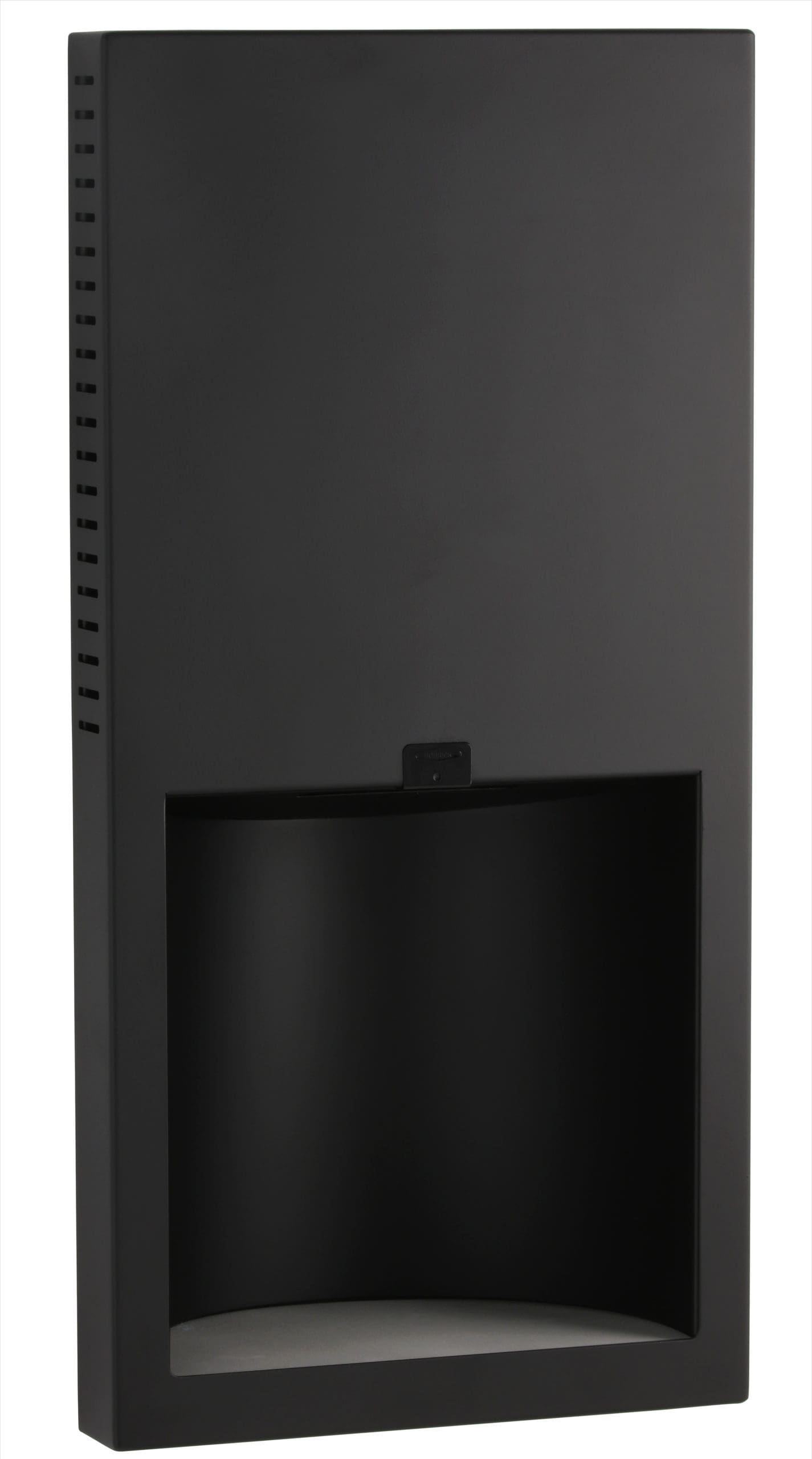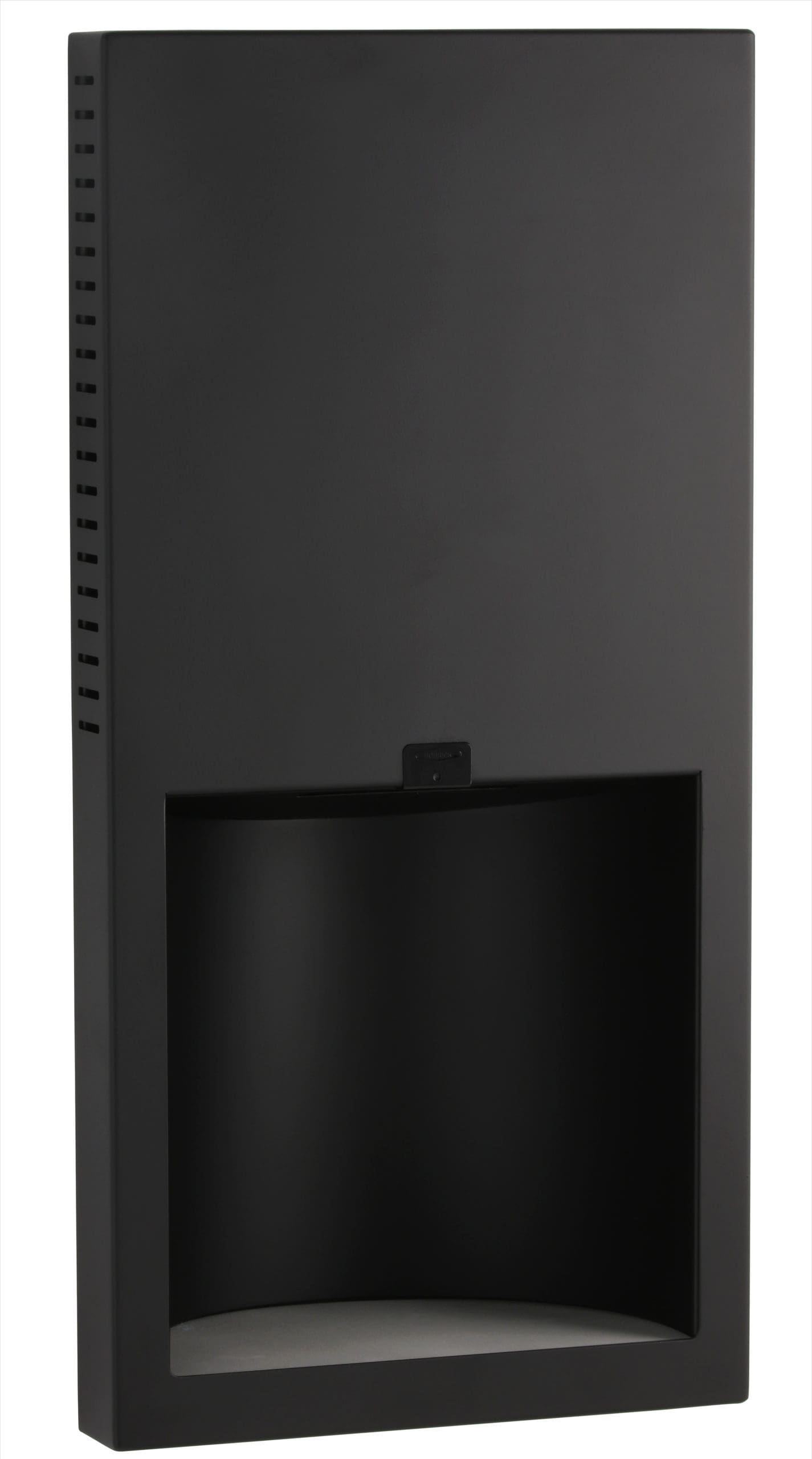 Bobrick (B-3725.MBLK) | ADA Recessed Hand Dryer, 115V, Matte Black
Purchase the Bobrick B-3725.MBLK 115V with the lowest price and fastest shipping.
Bobrick B-3725.MBLK 115V

Contemporary design, ADA compliant recessed hand dryer. 6″ deep drying alcove with a curved back and a ceramic water absorbent surface to capture and evaporate water. Type 304 satin-finish, stainless steel*. Dryer delivers a 17-second dry time at a mere 70dBA and a sustainable power rating of 1.0kW. Patented
Specifications
Specs for Bobrick B-3725.MBLK 115V

Color Finish: Matte Black
Voltage: 115V AC, 8.5 Amp, 1000 Watts, 50/60 Hz, Single Phase, cULus Listed.

Activation: Automatic 
Mounting: Recessed

Sound level: 70 dBA
Rated Power: • 1.0 kW
Compliance: ADA-compliant 2″ wall projection
Cabinet: 18-8, type-304, heavy-gauge stainless steel. All-welded construction. Exposed surfaces have satin finish.
Cover: 18-8, type-304, 18-gauge (1.2mm) stainless steel with a projection of 2″ (51mm) from the wall. Corners are welded for maximum rigidity. Equipped with air inlets on sides. Secured to cabinet with two vandal-resistant screws.
Hand Drying Alcove: 9-7/8″ H (250mm) x 10″ W (255mm) x 6″ D (150mm), curved back with a ceramic water absorbent surface to capture and evaporate excess water.
Motor/Fan: Thermally protected, Universal, 1/7 hp, 8000 rpm motor, on resilient mounting.
Heating Element: Coiled Nichrome heating element mounted on a mica frame, protected by integral automatic thermal overload device. Heats air without hot spots and remain inaccessible to vandals.
Electronic Control: Activation sensor mounted on cover. Infrared sensor is equipped with an LED that flashes green when the dryer is ready, solid green when the dryer is being used and red when the dryer is not ready for operation.
Air Outlet: Black plastic air nozzle assembly attached to the dryer.
Installation
Wall Preparation: Provide framed rough wall opening 10-7/8″ (277mm) wide x 23″ (585mm) high. Minimum recessed depth required from finish face of wall is 4″ (100mm). Allow clearance for construction features that may protrude into rough wall opening from opposite wall. Coordinate with mechanical engineer to avoid pipes, vents, and conduits. If unit projects above top of wainscot, provide aluminum channel or other filler to eliminate gap between flange and finish face of wall. Mount unit in wall opening with shims between framing and cabinet at all points indicated by an S, then secure unit with #8 x 1-1/4″ (4.2 x 32mm) sheet-metal screws (not furnished).
Dryer Wiring Instructions: For 115-Volt Dryers — Connect ground wire to ground terminal marked , the black or hot wire to terminal marked L1, and neutral or white wire to terminal marked N. A DEDICATED LINE IS REQUIRED FOR EACH 115-VOLT INSTALLATION. For 208–240-Volt Dryers — Connect ground wire to ground terminal marked and the 208- or 240-volt wires to terminal marked L1 and L2.
Notes: Electronic sensor may detect movement within 4″ (100mm) of air-outlet nozzle. Use caution when choosing installation location. Consider proximity to doorways and other traffic areas. For installation instructions that include step-by-step installation procedures and details of electrical service connections, see Form No. 3725-69. This form is also available upon request.