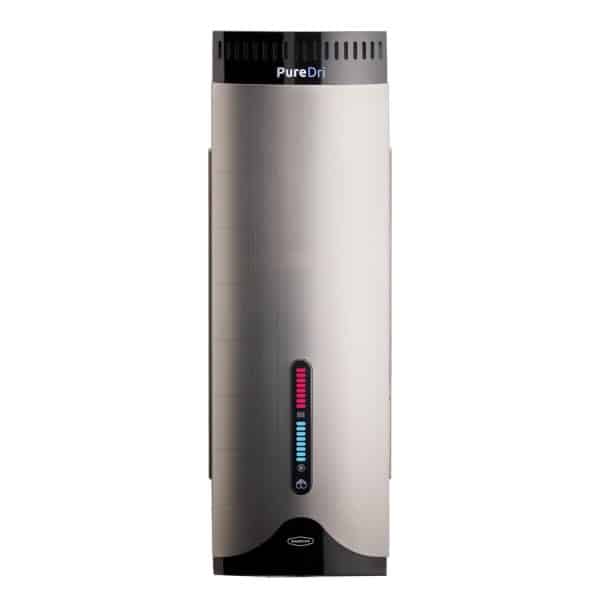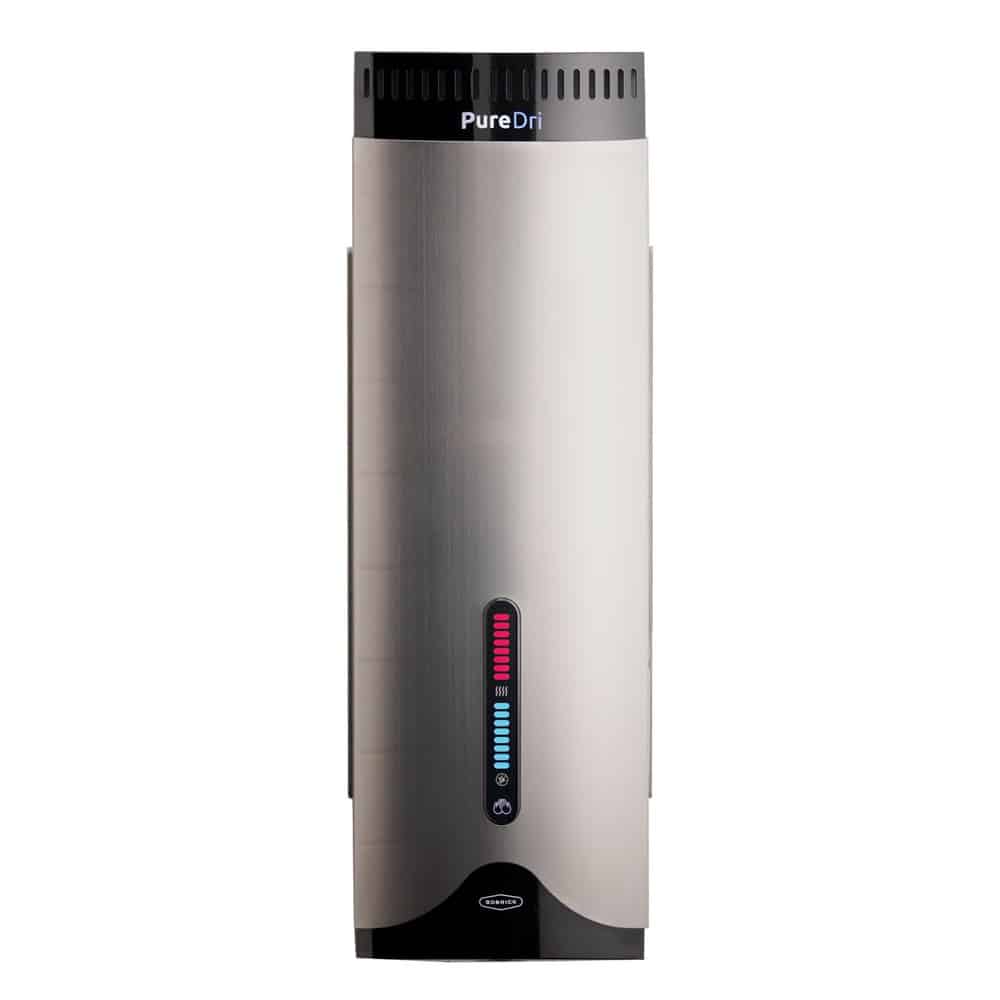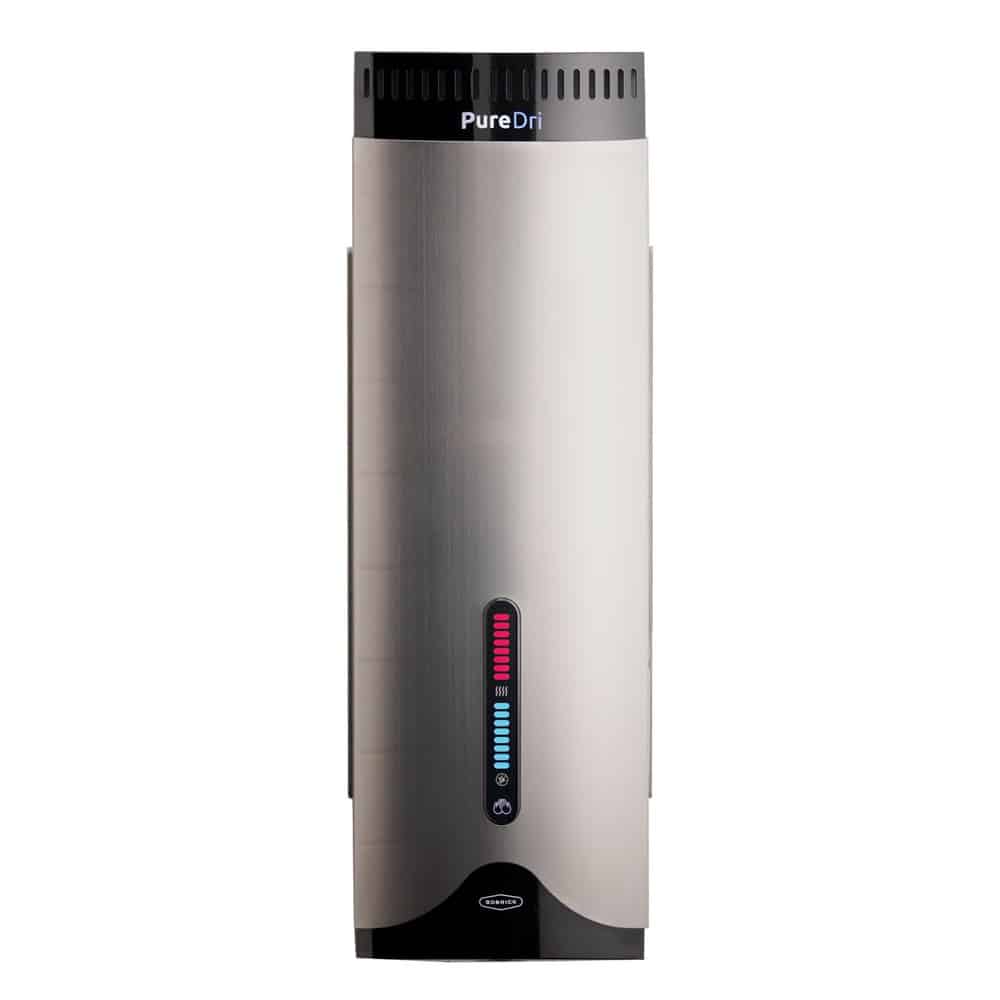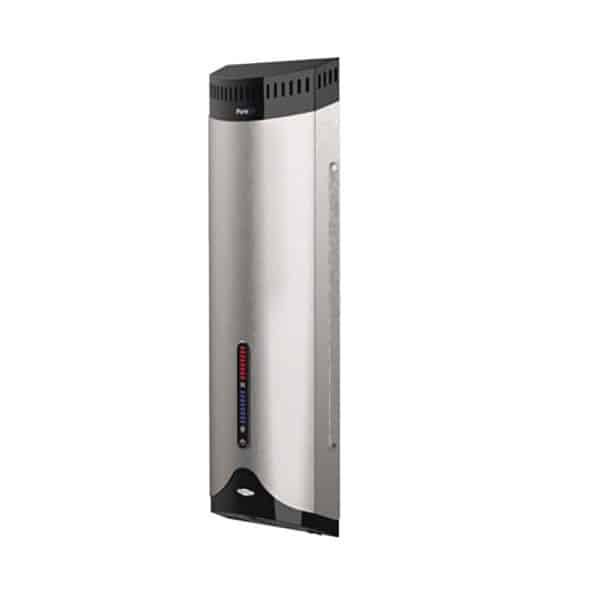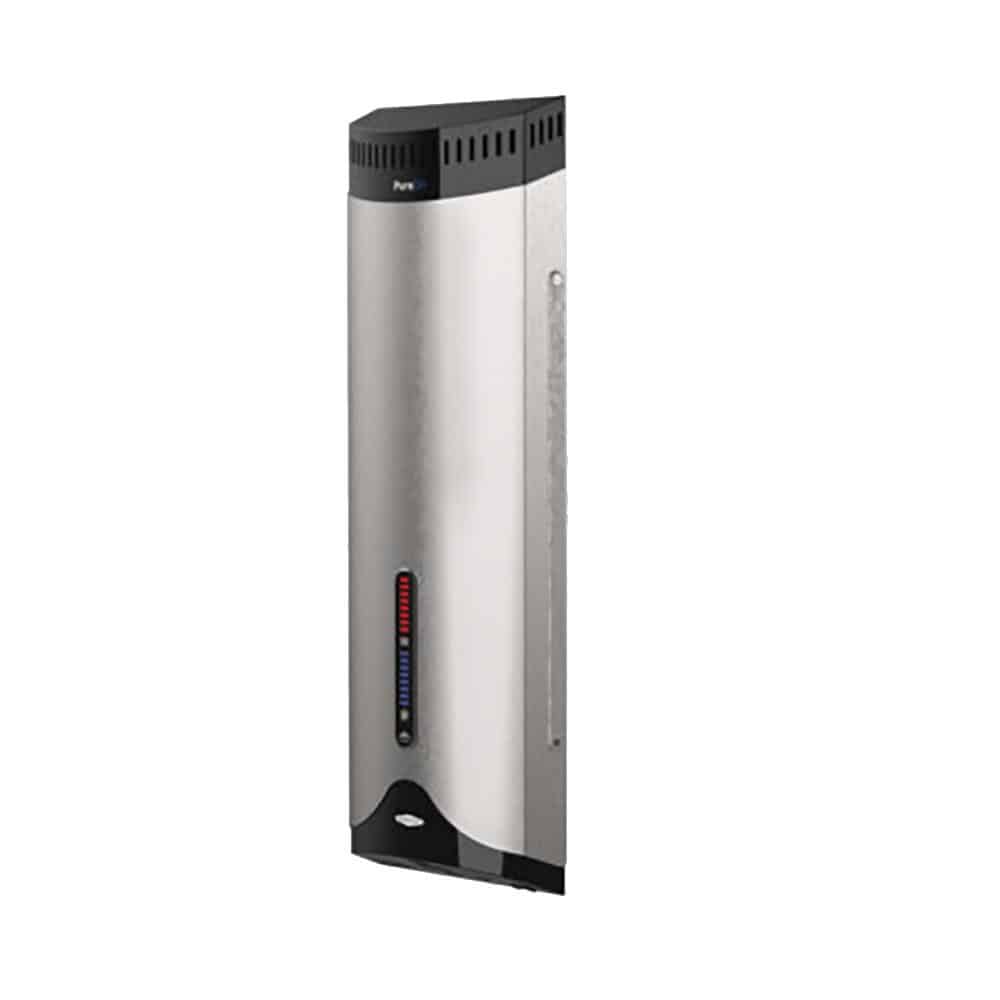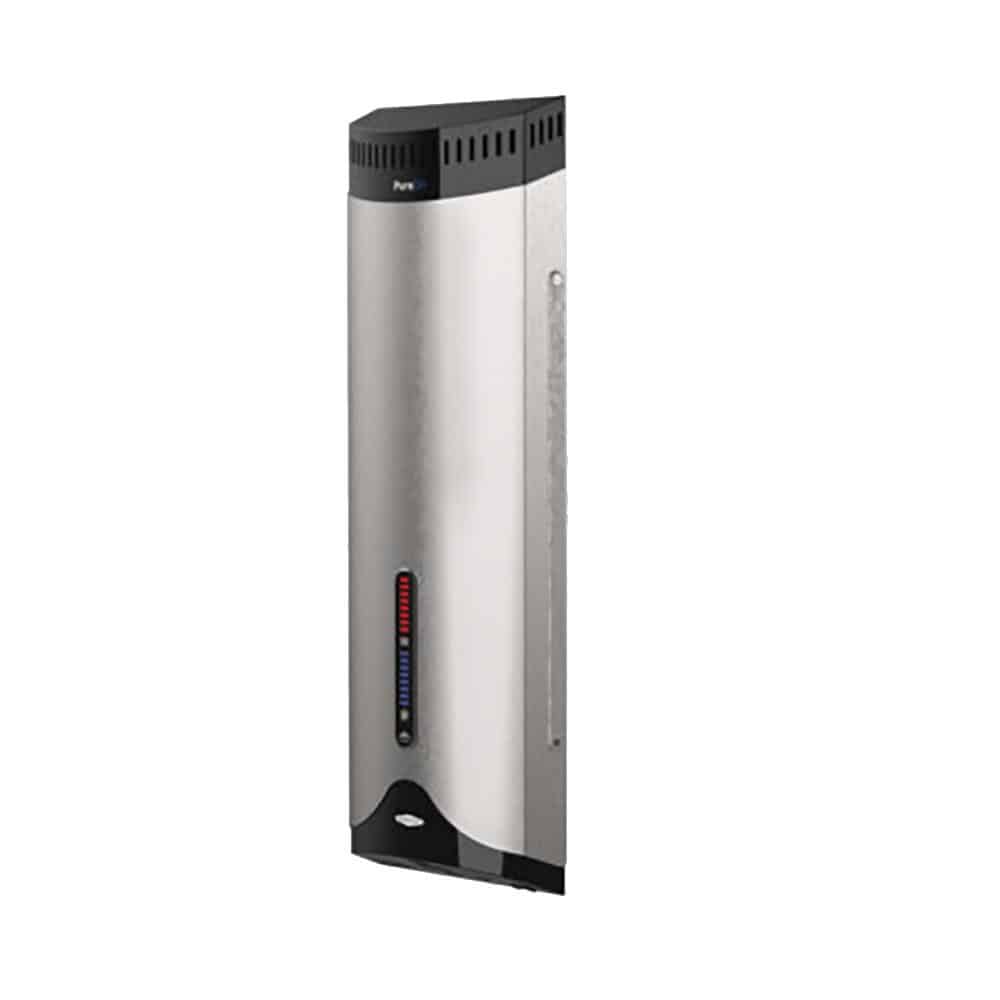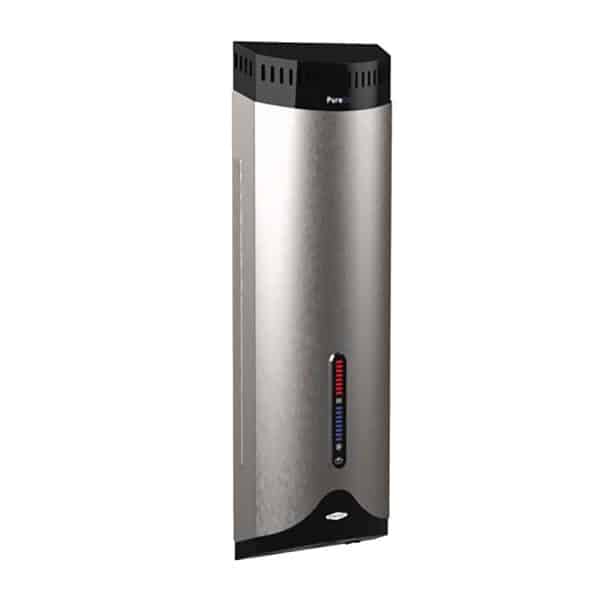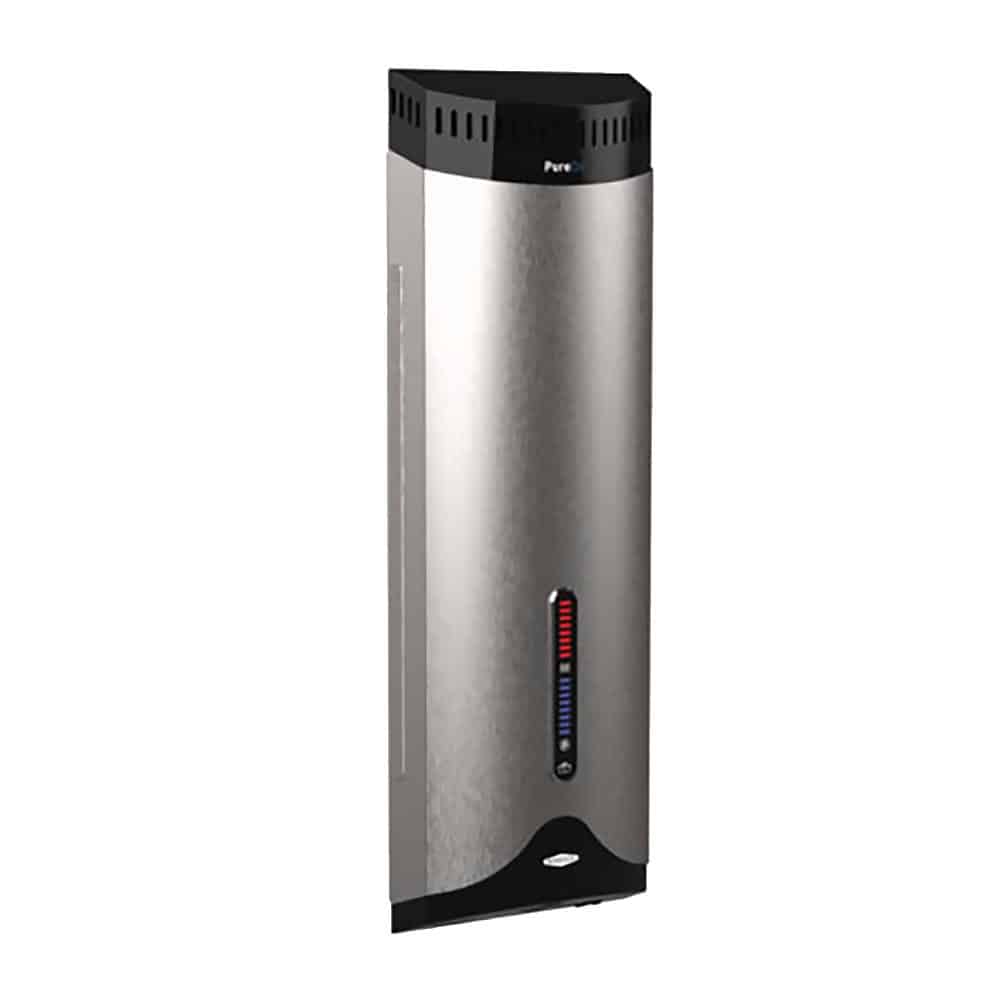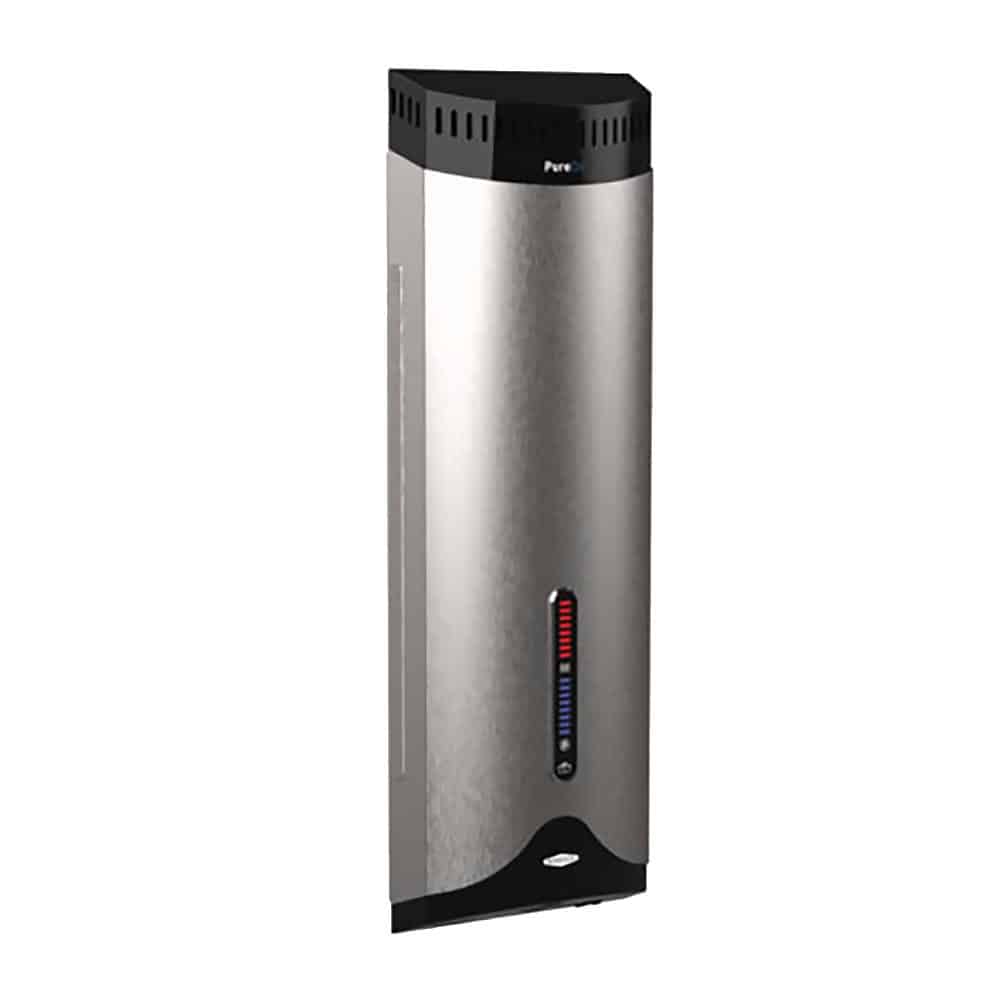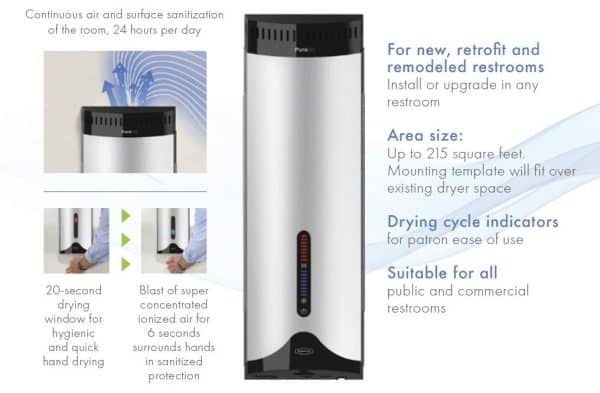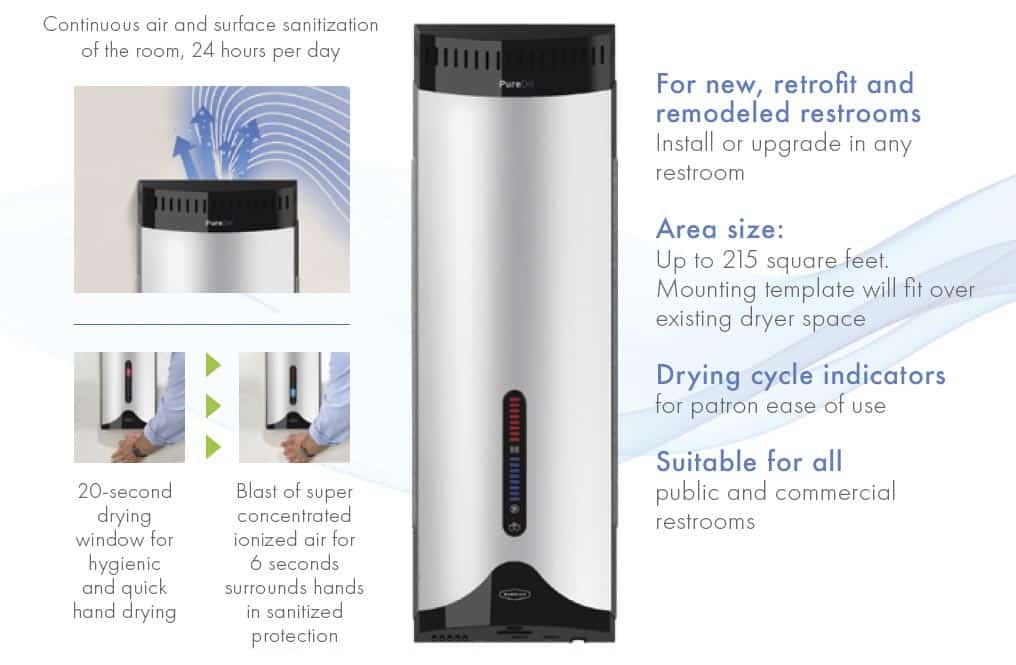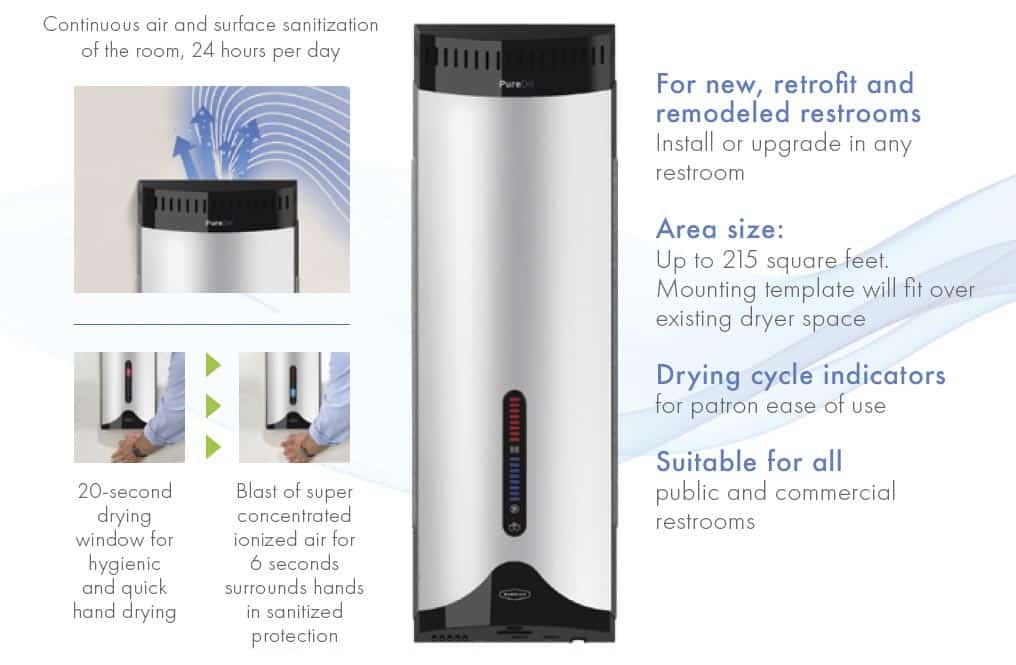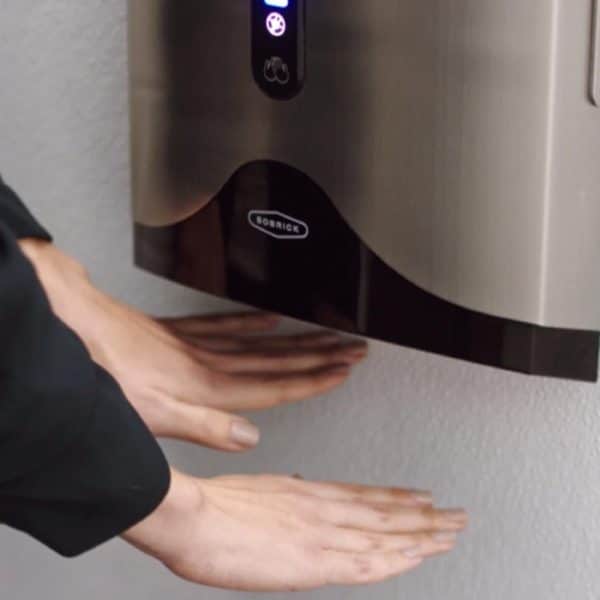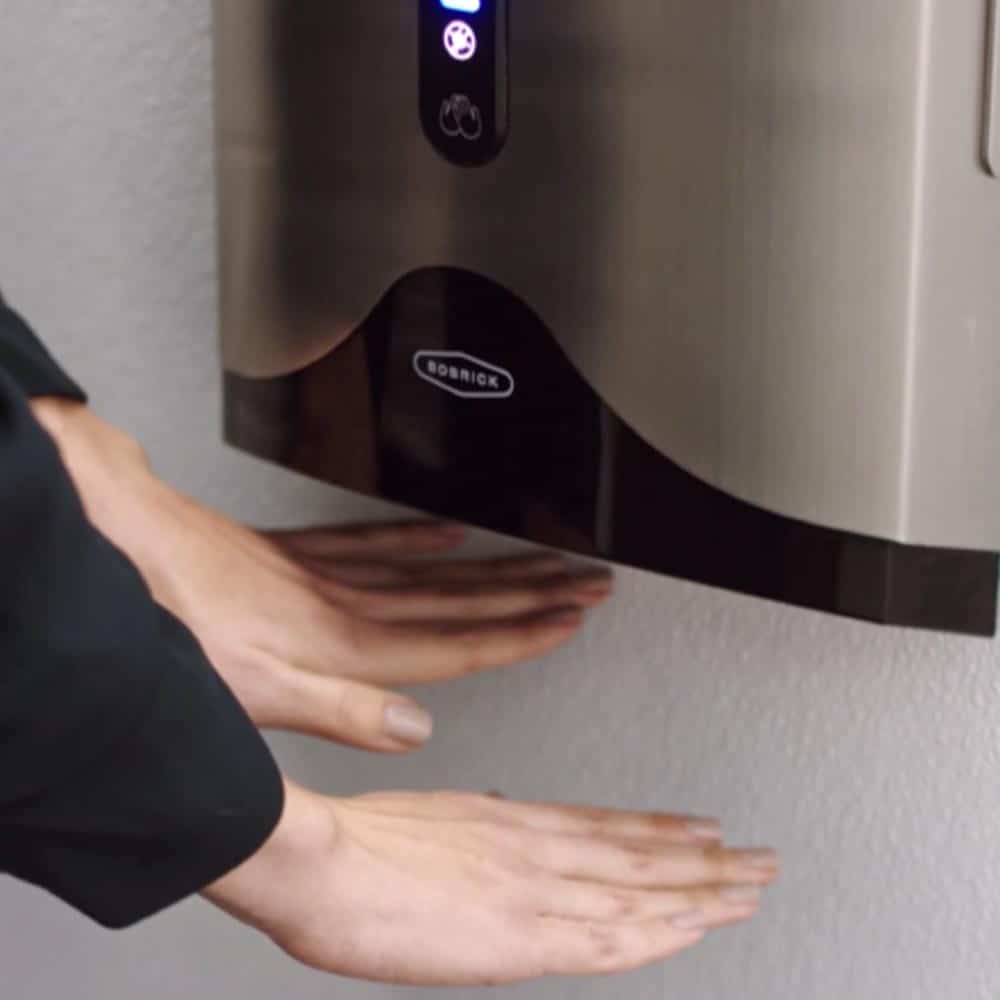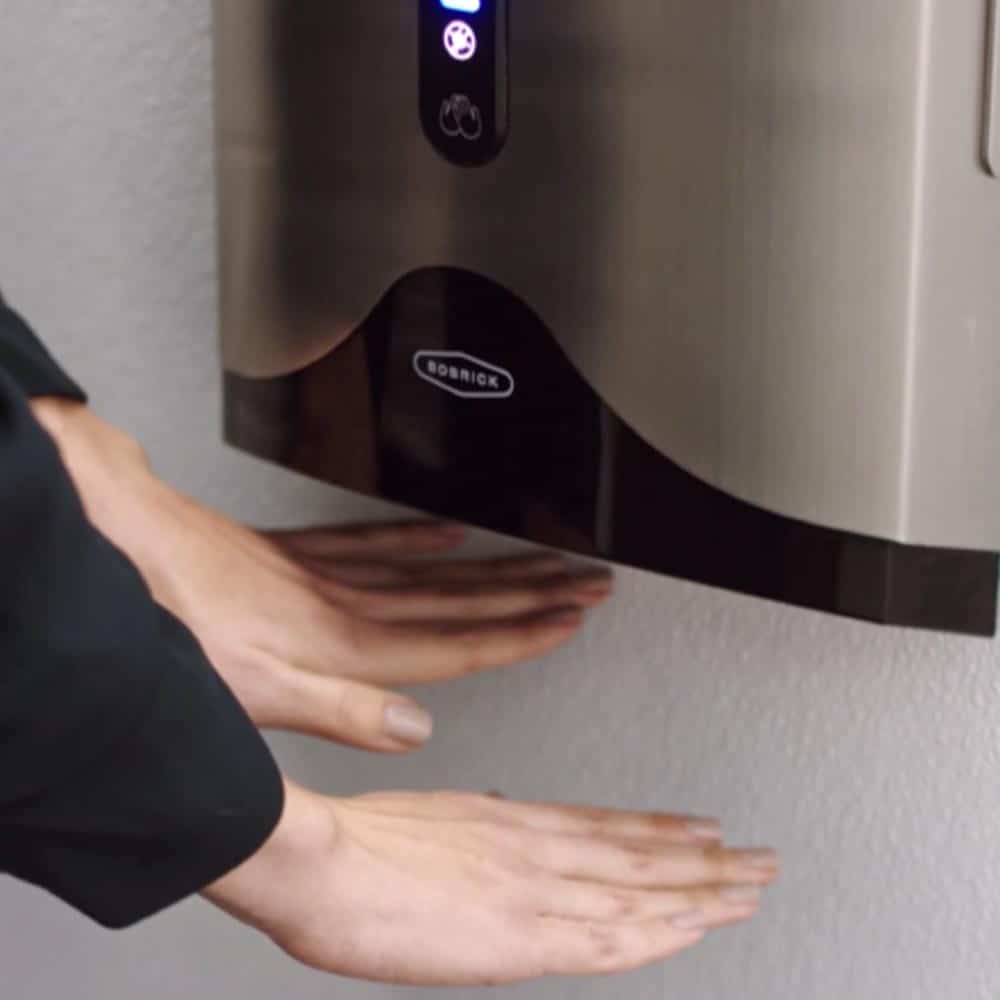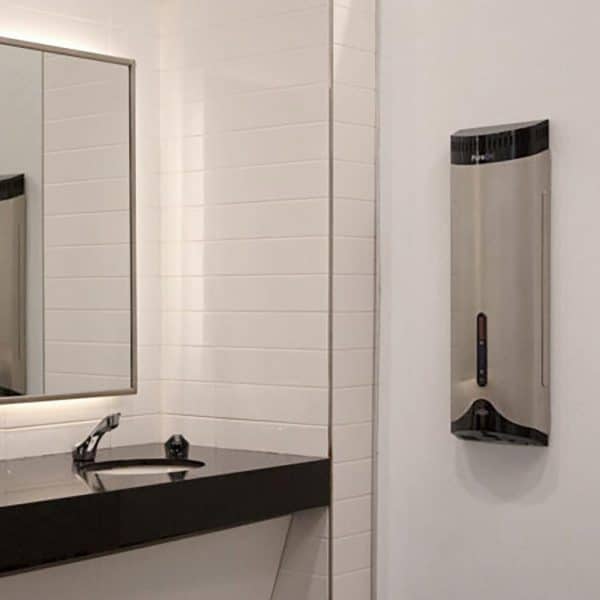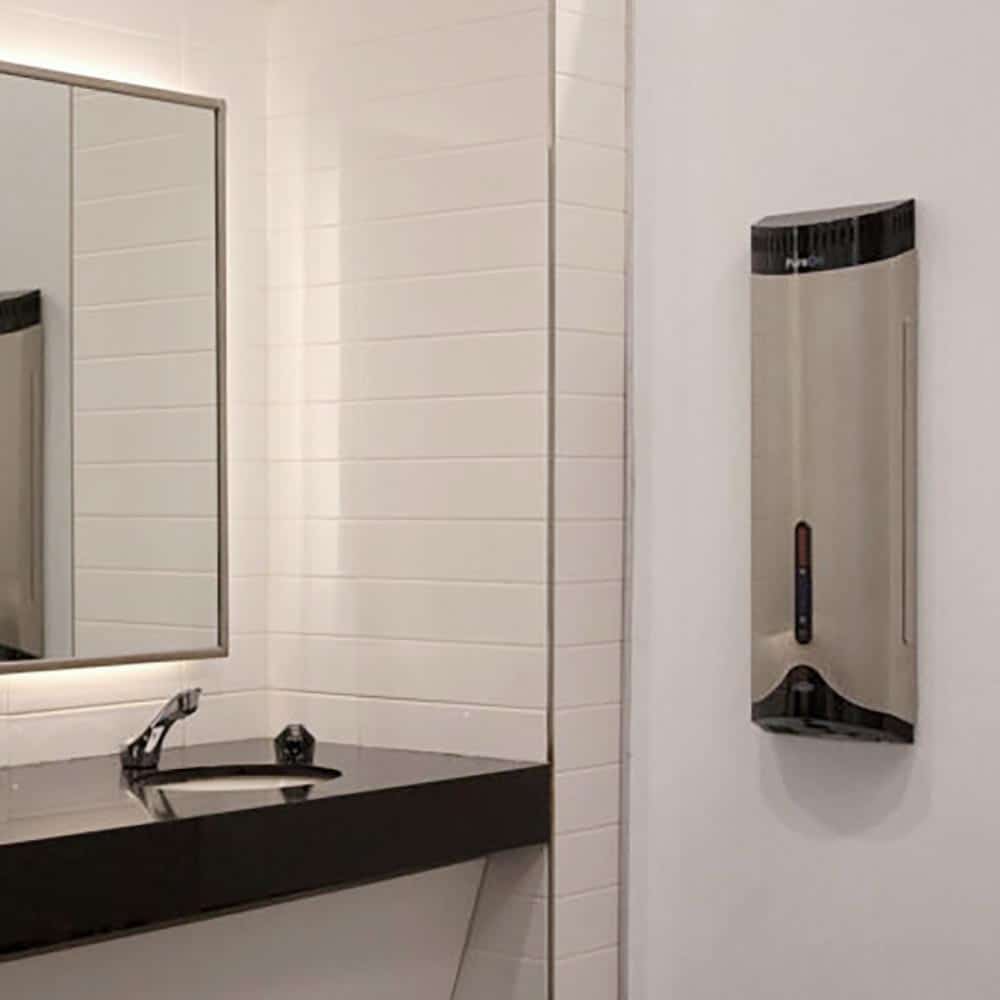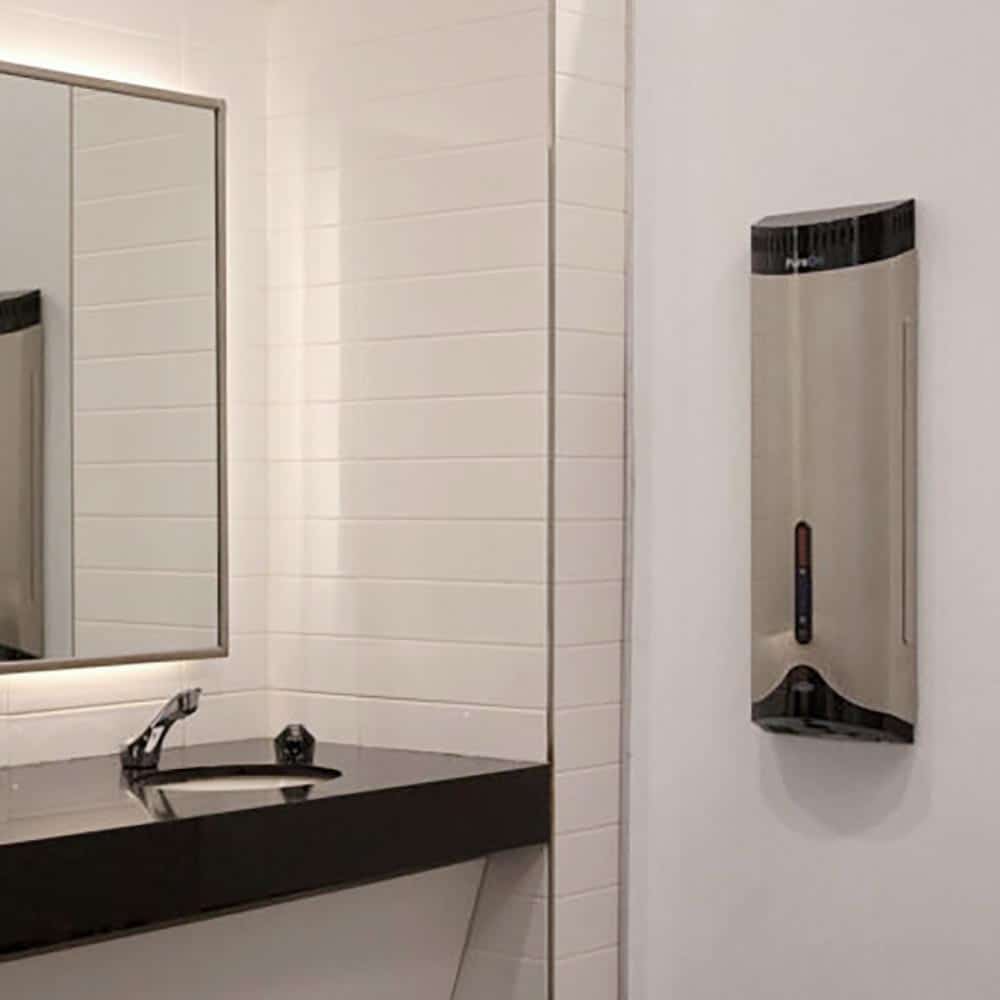 Bobrick (B-9100) | PureDri Automatic Hand Dryer and Air, Hand Sanitizer, Satin
With safety and wellness a the forefront of priorities, the new Bobrick PuriDri technology couldn't have come at a better time.
Bobrick B-9100
Read more about this new technology from Bobrick: "3 Main Benefits of the New Bobrick 9-1000 PuriDry" 
Promote wellness at workspace and keep staff healthy and productive
Clinically backed UV science rivals HEPA with easier maintenance and destroying existing pathogens and particles < 0.3 microns and helping to reduce absenteeism.
Proven to eliminate 99% of bacteria, viruses, mold & fungi in less than 10 minutes
Easy to set up - for retrofit, remodeled, or new restrooms
Energy Efficient running on just 220 watts (#1 in market)
Speedy Hand Dry with efficient jet dry mechanism
Super simple, and low maintenance - no filters and just change one lamp per year
Specifications
Specs for Bobrick B-9100

Dimensions: 10.5" wide X 32.25" high x 4" deep
Weight: 20.3 pounds
Electrical Supply: 110/240 volts 50/60 Hz
Current Consumption: 1.7 Amps @ 115 volts
Nominal Output: 0.2 kW
Air Volume: 1,200 cubic feet / hour
Air Velocity: 164′ / second @ 4"
Area Size: 270 square feet
Cover Door: 18-8, Type-304 stainless steel 1.2mm thick with #4 satin-finish vertical grain. Air-inlet is vandal-resistant. Coverdoor projects no more than 4″ (100mm) from wall and is secured to mounting base via piano hinge (unit's left side) with two recessed socket button head cap screws (unit's right side).
Mounting Base: 1.5mm thick Steel, Electrogalvanized, Cold-rolled, Commercial quality (SECC) punched and formed.
Disinfection: Air-Outlet Chamber enclosed and ventilated. Chamber contains a UV-lamp with dual waveband at 254 nm and 185 nm being surrounded by nano-coated catalytic Titanium-plates.
Dryer Motor: Brushless 24Vdc with built in thermal protection. Ball bearings. Operates at 40,000 RPM.
Blower: Backward curved radial bladed impeller in polycarbonate housing.
Electronic Control: Infrared sensor is preset to drying time of 20 seconds followed by hand sanitizing airflow of 6 seconds when hands are held under air-outlet opening and across path of sensor.