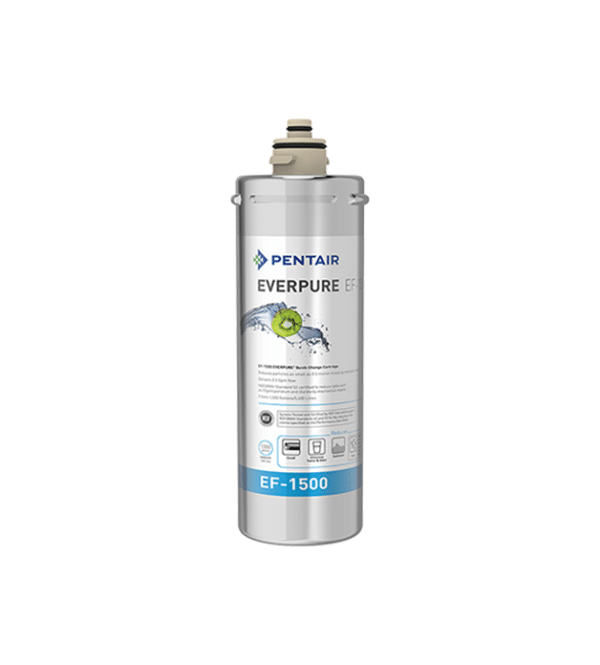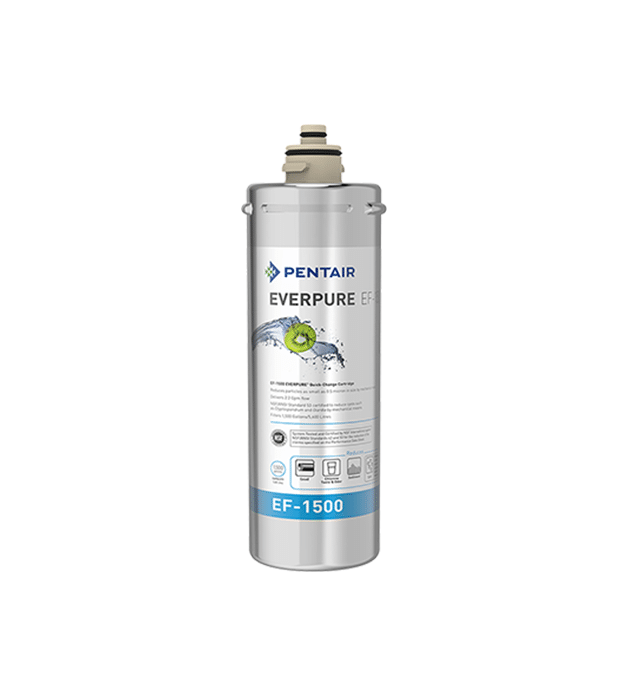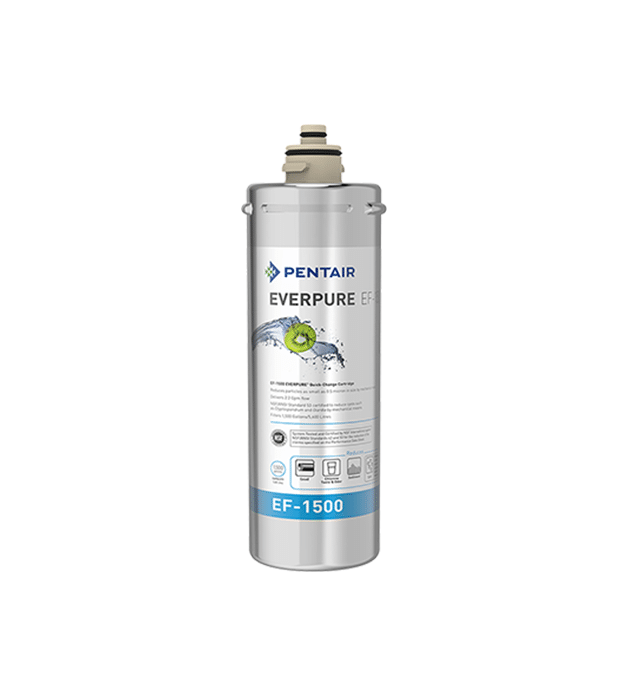 $116.90 — or subscribe and save 5%
Pentair Everpure (EV985850) | Replacement Cartridge for EF-1500 Full Flow Drinking Water System, 1,500 Gal Capacity, 0.5 Micron
Purchase the Everpure EV985850 with the lowest price and fastest shipping.
Everpure (EV985850)
GREAT-TASTING, SAFE, CLEAN FILTERED WATER at every tap in your home.

REDUCES LEAD, CHLORINE, TASTE AND ODOR, DIRT, CLOUDINESS AND MORE down to particles as small as 0.5 micron in size; NSF/ANSI Standard 53 certified to reduce cysts such as Cryptosporidium and Giardia

RETAINS VITAL MINERALS FOUND NATURALLY IN WATER to ensure the health and delicious taste of your water; helps prevent lime and scale build-up in water-using appliances

FILTERS 1,500 GALLONS (at 2.2 gpm flow) equivalent to 11,300 bottles of water

MADE IN THE USA - Pentair Everpure EF series products are made in the USA and use commercial grade metal containers that protect the filter system from splitting or bursting
Specifications
Spec for EV985850
Flow rate:  controlled at 2.2 gpm (8.3 Lpm)
Temperature: 35-100° F (2-38° C) cold water use only
Pressure: 10-125 psi (0.7-8.6 bar) non-shock
Capacity: 1,500 gal. (5,600 L)
Required Space: 5W x 15H x 5D in 13W x 38H x 13D cm
Application: Food & Beverage for home & business
Filter Function: Lead, Chlorine Taste and Odor, Lime, Scale, Rust and Corrosion, Cysts
Certification: NSF/ANSI standard 53 certified to reduce cysts such as Cryptosporidium and Giardia by mechanical means
Maintenance
Replace cartridge when capacity is reached, or when flow becomes too slow.
Cartridges should be replaced annually to ensure the highest quality filtration.