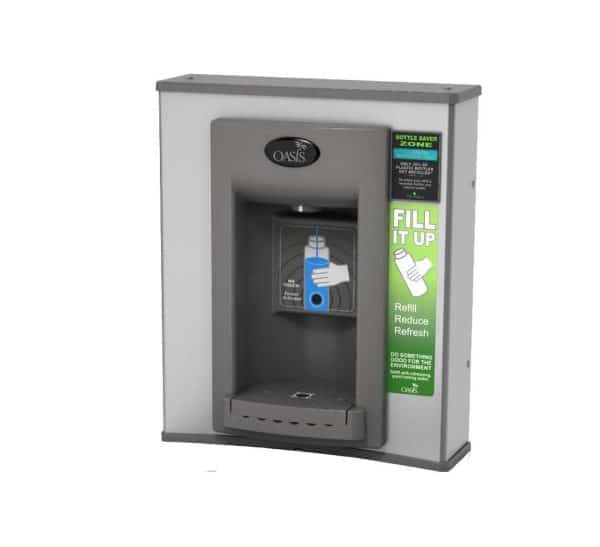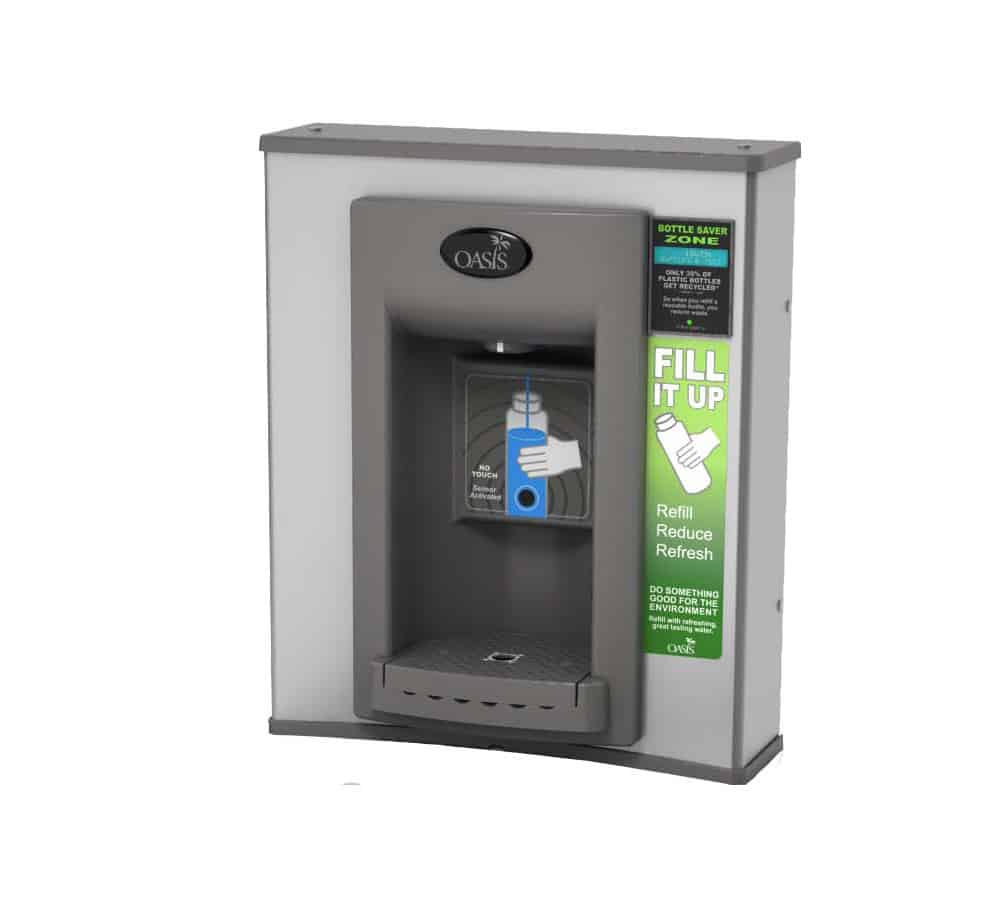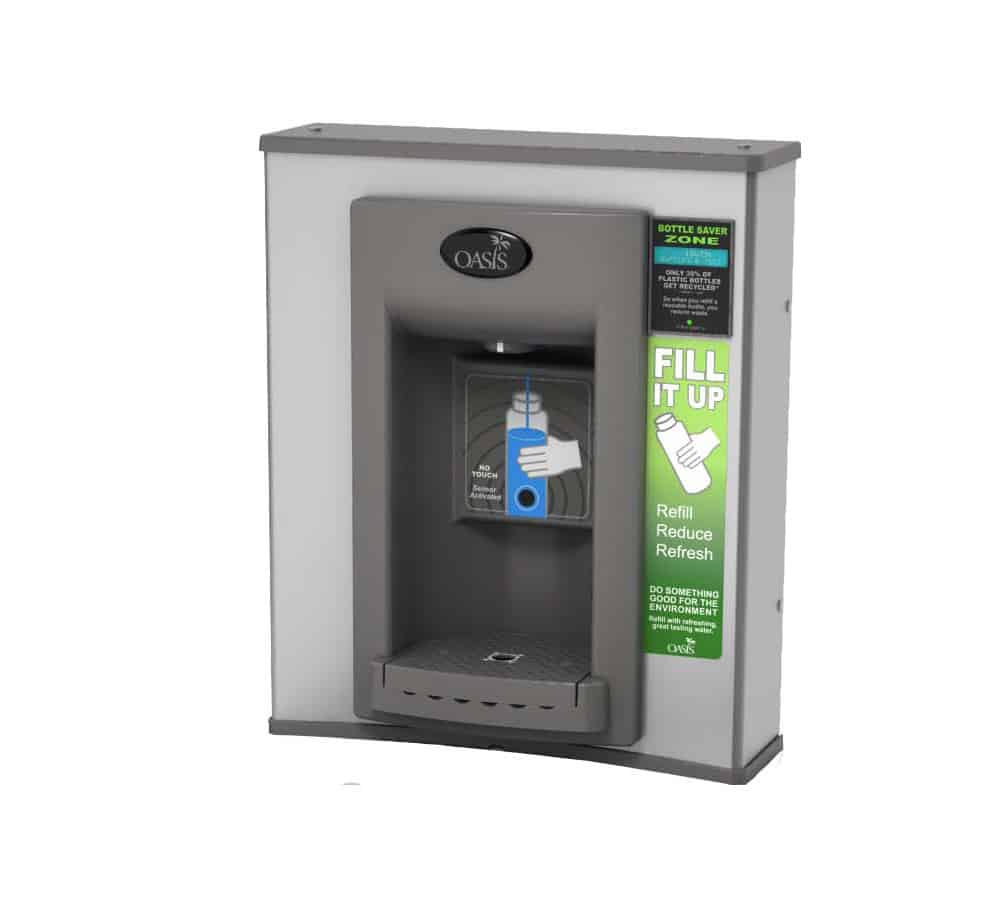 Oasis (PWEBF) | VersaFiller Retrofit Hands-Free Bottle Filling Station, Stainless Steel
Purchase the Oasis PWEBF with the lowest price and fastest shipping.
Oasis PWEBF
This Versa Filler model retrofits with your existing OASIS Versacooler drinking fountain.
The Bottle Counter Display counts each disposable plastic bottle saved from waste to encourage positive behavior for the environment in your community.
This model is ideal for fitness centers, offices, schools, hospitals, and public spaces.
Standard Features
Retrofits for Oasis P8AC / P8AM Water Coolers
Uses refrigeration if your existing Water cooler (if applicable)
Optional Green Filter
Electronic sensor for hands-free activation
Lead-free waterways
Includes built-in drain
No drip tray to empty
Filter Strainer: 100 µm removes particulates
Built in bottle counter for environmental impact verification
Built in LED filter monitor reminds you when it's time for filters to be replaced
Programmable shut off features allow you to select how much water is used with each activation
ADA compliant when installed correctly
Specifications
Key Specs
ACTIVATION: Contactless (Infrared sensor)
REFRIGERATION: Uses your existing chiller (if applicable)
SENSOR COVERAGE: Up to 5cm (approx.)
FILTRATION: Green Filter (optional), Built-in 100 micron strainer
DISINFECTION: Quasar UVC-LED
AUTO-OFF WATER FLOW: Yes
DRAINAGE TYPE: Built in drain, Removable drip tray
EXTERIOR: Antimicrobial ABS Plastic, Brushed Stainless Steel
CHASSIS: Heavy Duty Galvanised Steel
DIMENSIONS: 480(H) x 413(W) x 144(D)
ALCOVE HEIGHT: 250 mm
NET WEIGHT: 5 kg
POWER SUPPLY: 220-240V, 50/60 Hz
COOLING PERFORMANCE: Non-Refrigerated
FULL LOAD AMPS: 0.1A
RATED WATTS: 7 W
COUNTRY OF ORIGIN: Mexico
CERTIFICATIONS: ANSI/NSF 61, CABO/ANSI A117.1, ADA, CE (LVD, EMC, RoHS)
Owner's Guide
INSTALLATION
A Licensed Contractor is required for installation per your local regulatory requirements. 
MAINTENANCE
Implement a weekly cleaning schedule to assure sanitary performance.