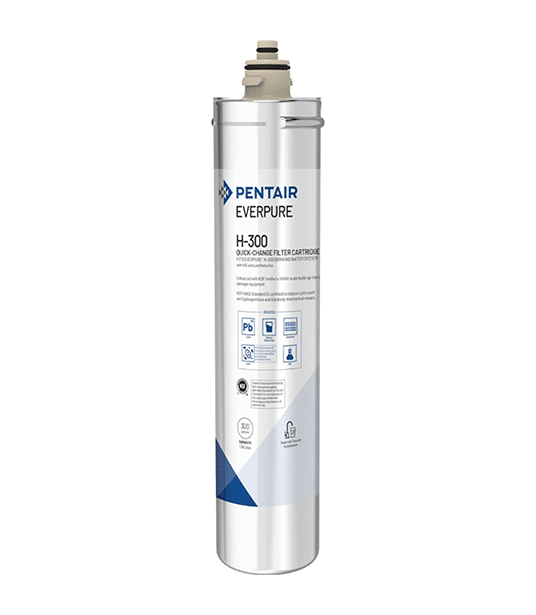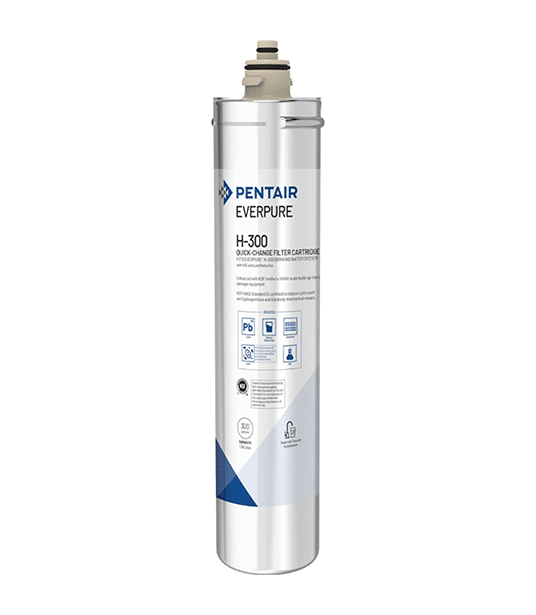 $169.40 — or subscribe and save 5%
Pentair Everpure (EV927072) | Replacement Cartridge for H-300 Drinking Water System, 300 Gal Capacity, 0.5 Micron (1 Pack)
Purchase the Everpure EV927072 with the lowest price and fastest shipping.
Everpure (EV927072)
The H-300 series is a Top Seller for good reason. Read our article outlining why:
"Why is the Everpure H-300 a Top Seller? | 5 Clear Reasons"
Reduces Chlorine Taste and Odor. The taste of chlorine in water can be traced back to water treatment plants. The H-300 filter reduces the smell and taste of chlorine and other offensive contaminants that can adversely affect the taste of water and beverages. The H-300 filter features a twist-off filter head eliminating the hassle of changing your filter.
Carbon Block Filter. Thousands of tiny pores in the carbon filter make this filter highly absorbent and efficient in removing contaminants and impurities such as chlorine and VOCs, dirt and sediment, leaving finely polished water for high quality beverage and food applications.
Bacteriostatic Agent. This agent acts to combat the growth and reproduction of bacteria within the cartridge to prevent premature clogging.
Experience Clean, Great-Tasting Water with the Everpure H-300
Specifications
Spec for EV927072
Flow rate: controlled at 0.5 gpm (1.9 Lpm)
Temperature: 35-100° F (2-38° C) cold water use only
Pressure: 10-125 psi (0.7-8.6 bar) non-shock
Capacity: 300 gal. (1,135 L)
Required Space: 5W x 22H x 5D in 13W x 56H x 13D cm
Application: Food & Beverage
Filter Function: Lead, Chlorine Taste and Odor, Lime, Scale, Rust and Corrosion
Certification:  NSF/ANSI 42 & 53 Certified by NSF International
Maintenance
Replace cartridge when capacity is reached, or when flow becomes too slow.
Cartridges should be replaced annually to ensure the highest quality filtration.