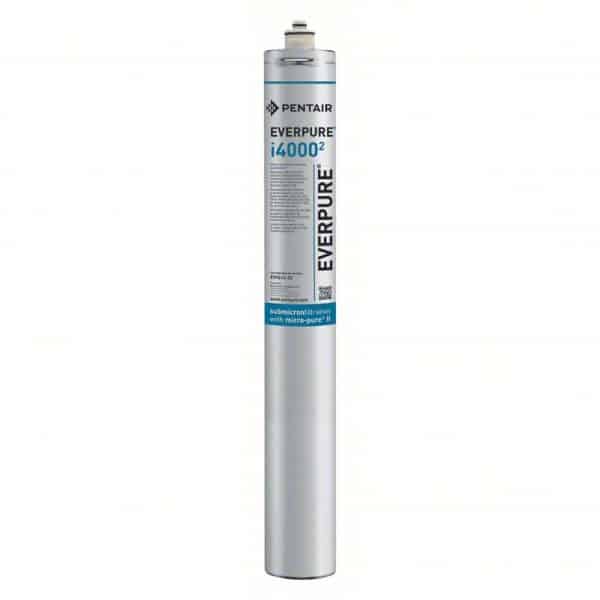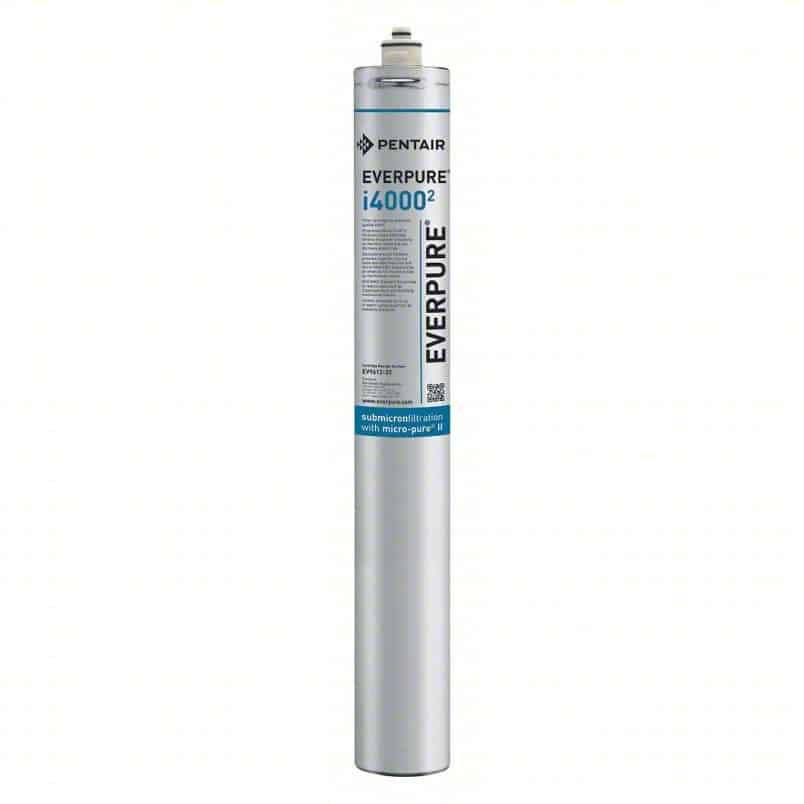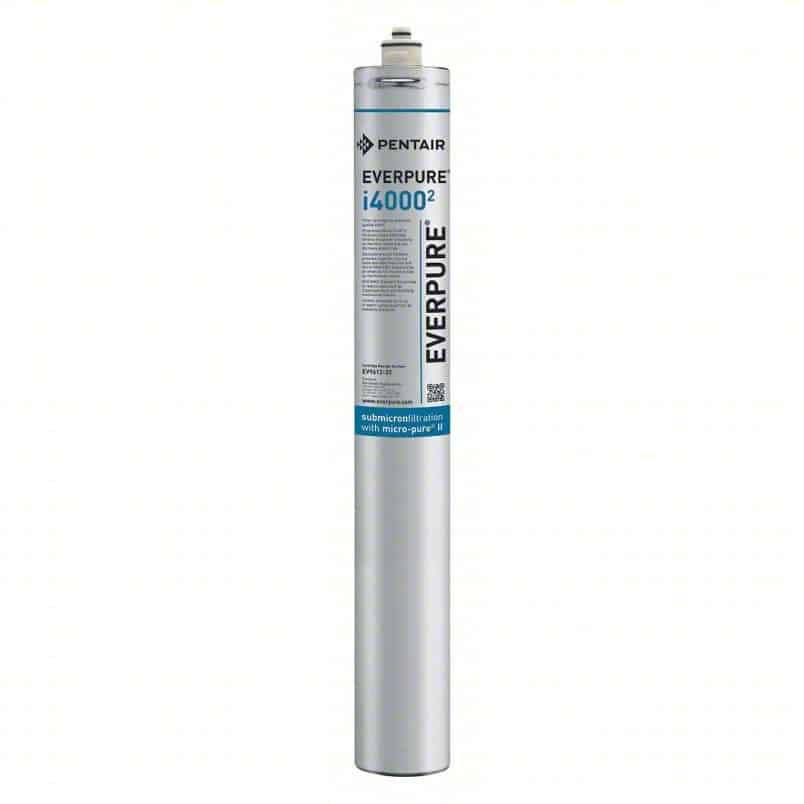 $118.50 — or subscribe and save 5%
Pentair Everpure (EV961232) | Replacement Cartridge for i1400(2) Water Filter System, 12,000 Gal Capacity, 0.2 Micron
Purchase the Everpure EV961232 with the lowest price and fastest shipping.
Everpure (EV961232)
Reduces water-related ice machine

problems caused by scale buildup

from dirt and dissolved minerals

Easy, sanitary, quick-change filter

r

eplacement

Reduces scale and clogging of

distribution lines, evaporator plate

and pump

Exclusive precoat filtration provides

chlorine taste & odor reduction,

and micro-filters dirt and particles

as small as 0.2*-microns in size by

mechanical means

Proprietary Pentair™ Everpure™

Micro-Pure® II filtration media

effectively inhibits the growth of

bacteria on the filter media that

can decrease product life
Specifications
Spec for EV961232
Service Flow Rate: Maximum 1.67 gpm (6.3 Lpm)
Rated Capacity: 12,000 gallons (45,424 L)
Pressure Requirements: 10 – 125 psi (0.7 – 8.6 bar), non-shock
Temperature: 35 – 100°F (2 – 38°C)
Overall Dimensions: 25″ L x 3.25″ D (63.5 x 8.2 cm)
Electrical Connection: None required
Application: Ice machines
Filter Function: Reduces scale and clogging of distribution lines, evaporator plate and pump
Certification: NSF/ANSI Standard 53 certified to reduce cysts such as Cryptosporidium and Giardia by mechanical means
Maintenance
Replace cartridge when flow rate becomes

inconveniently slow or before rated capacity

is reached. It is recommended to replace

cartridge at least once per year.

Change cartridges when capacity is reached

or when pressure falls below 10 psi (0.7 bar).

Always flush the filter cartridge at time of

installation and cartridge change.