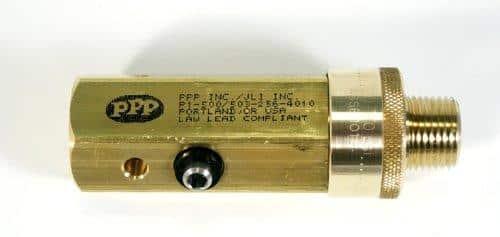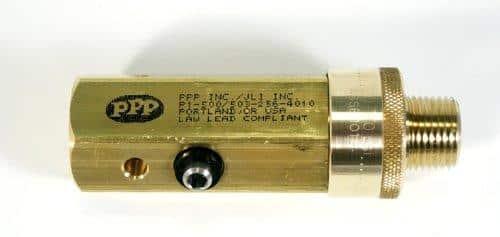 PPP (P1-500) | P-1 Primer Automatic Trap Primer Valve
Purchase the PPP P1-500 at the lowest price and fastest shipping.
PPP P1-500
The Model P-1 Trap Primer Valve is a precision device designed to deliver drinkable water for 1 - 4 floor drains.
A pressure drop of 10 PSIG (70 Kpa) is required to activate the priming valve.
The Trap Primer must be installed on cold, fresh water lines of 1 1/2" diameter or less.
Operating range: 20 to 80 PSIG (138 to 552 kpa).
What is a Plumbing Trap Primer?
Specifications
Key Specs
System operating range: 20-80 psi
pressure drop requirement: 10 psi
Constructed of C693 Lead Free brass, EPDM E70 O-rings, Dow #7 Silicone, #60 stainless steel mesh screen, stainless steel adjustment screw.
Model P1-500 will prime 1-4 floor drains using our patented DU-U Distribution unit.
Owner's Guide
INSTALLATION
Consult local code requirements for installation.
Flush line prior to installation.