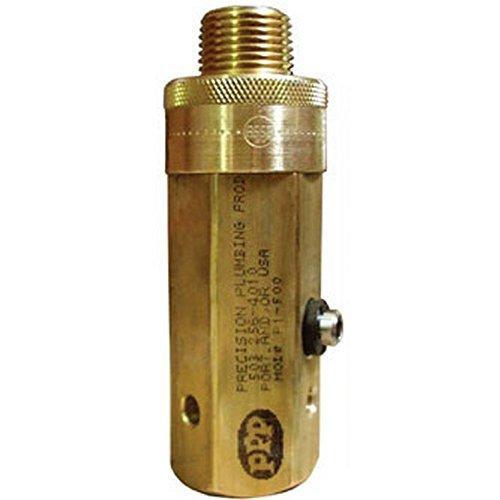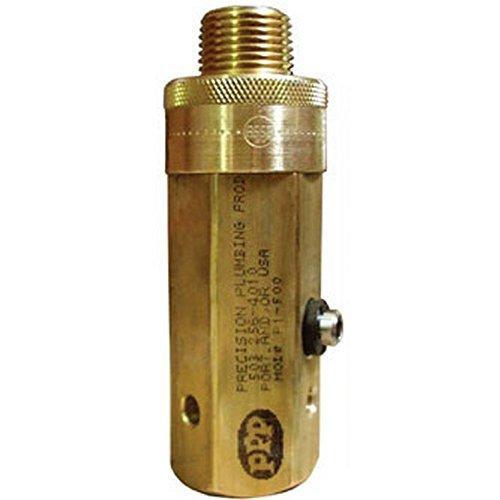 PPP (PR-500) | Prime-rite Primer Automatic Trap Primer Valve
Purchase the PPP PR-500 at the lowest price and fastest shipping.
PPP PR-500
Will prime up to 2 floor drains with DU-U or DU-4 units.
This valve is designed to be installed on ½" to 1 ½" cold water line, feeding a flush valve or other open and closing valve supply line that is frequently used.
Trap Primer valve makeup line to floor drain is suggested to be a minimum of 12" off the finished floor before a 90° elbow can be installed.
No adjustment required
The furthest recommended distance of makeup line is 20' to the floor drain.
Trap primer make up line must have continuous slope to the floor drain (consult your local code requirements).
Specifications
Key Specs
System operating range: 20-80 psi
pressure drop requirement: 3 psi
Constructed of 693 brass, EPDM E70 O-rings, Dow #7 Silicone, #60 stainless steel mesh screen.
NSF 372 Lead Free
Owner's Guide
INSTALLATION
Consult local code requirements for installation.
Flush line prior to installation.