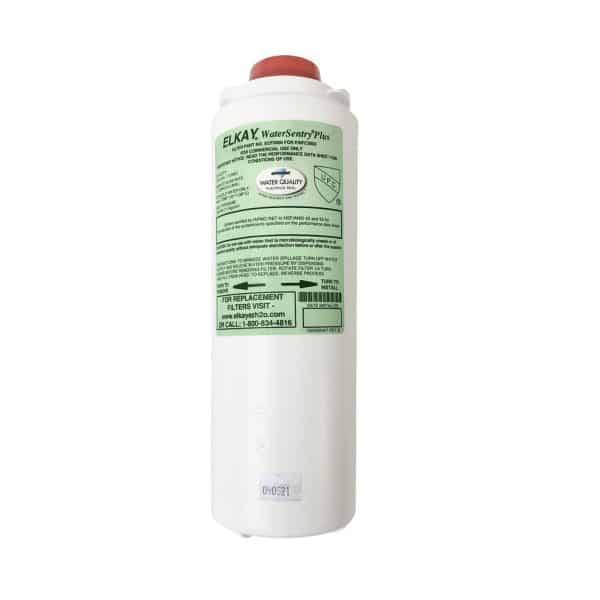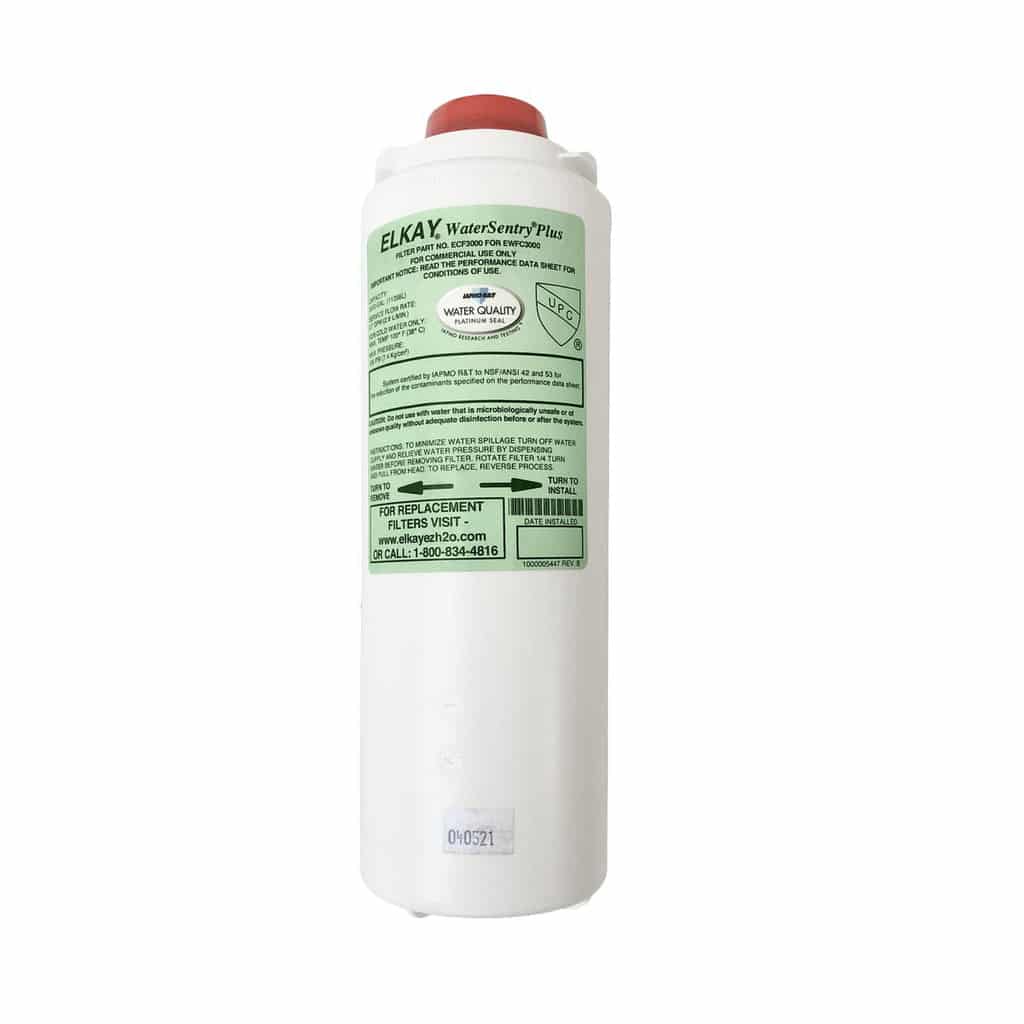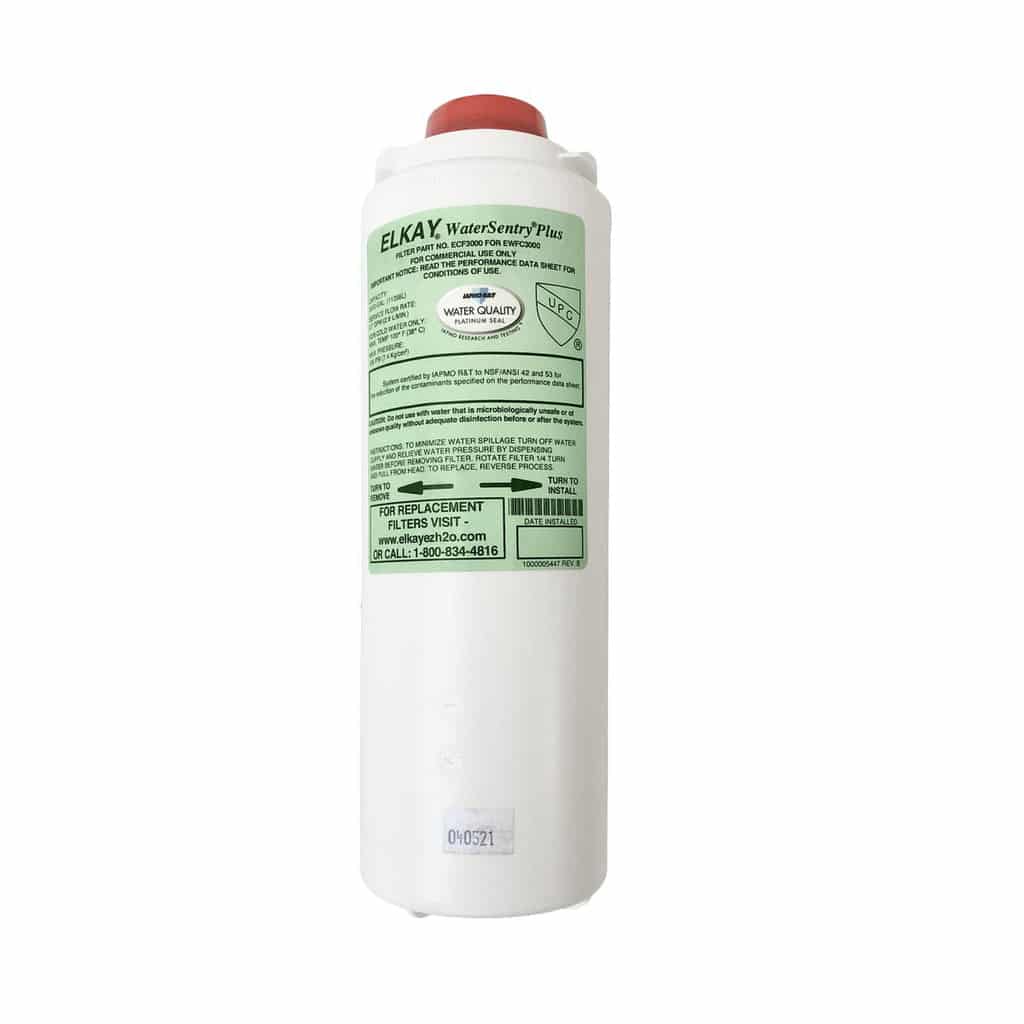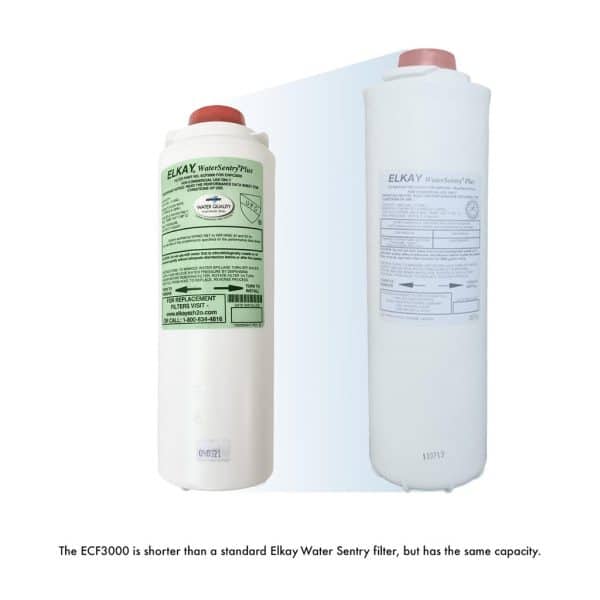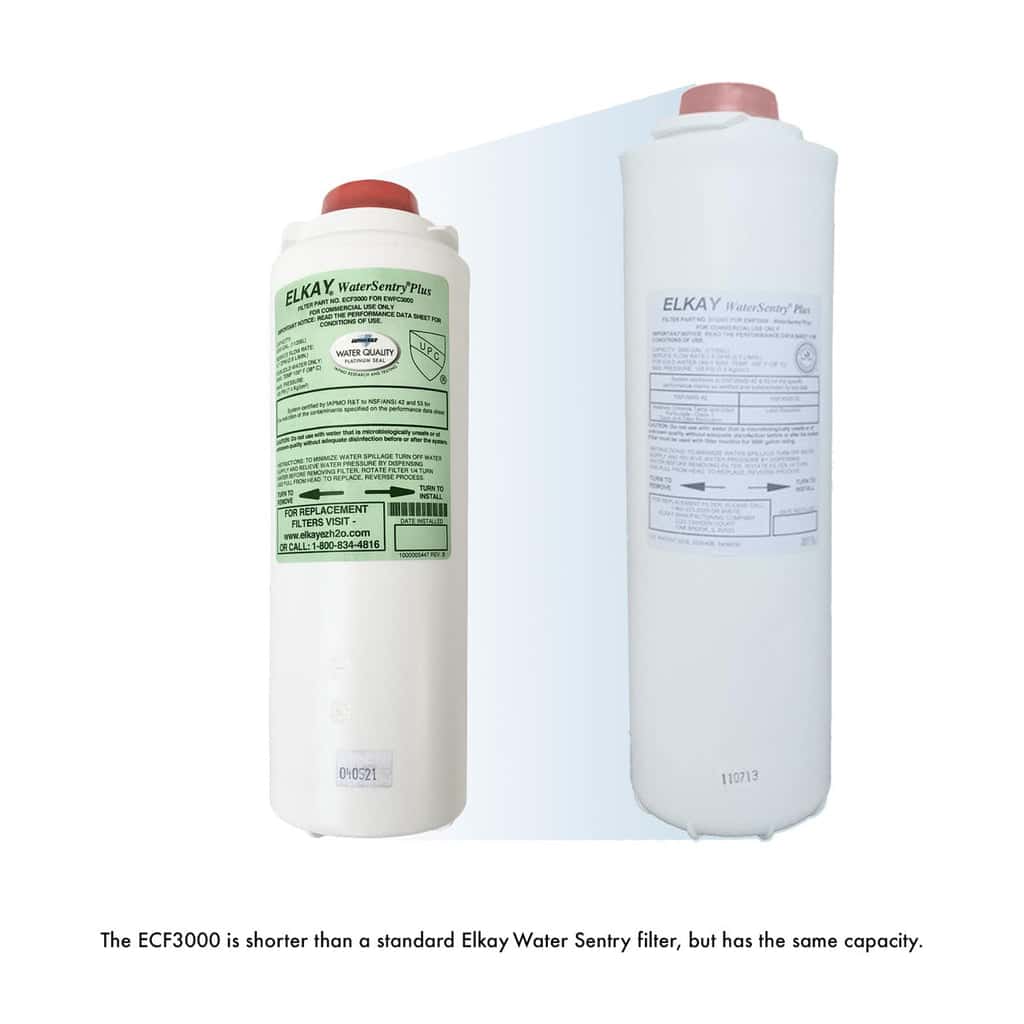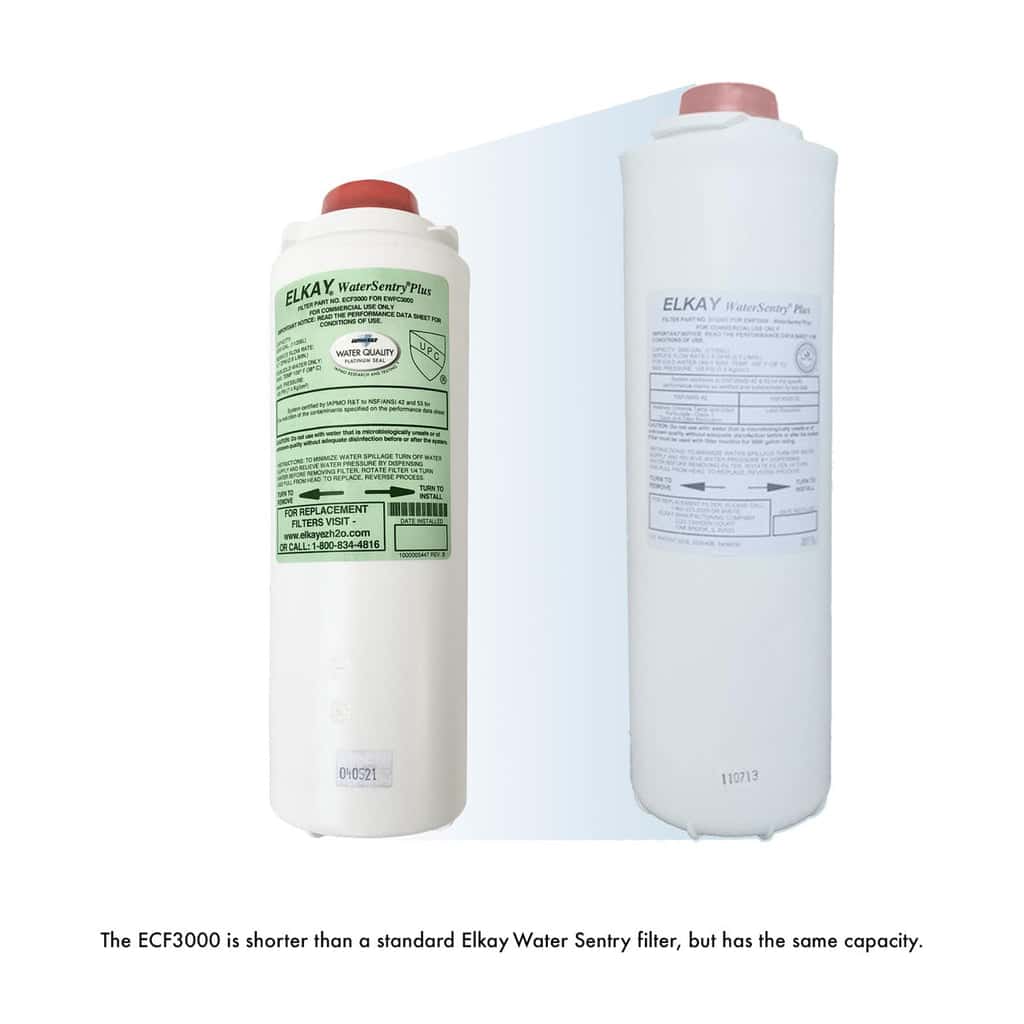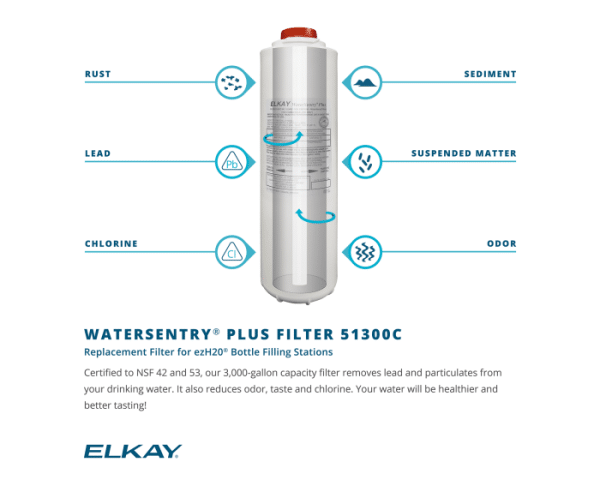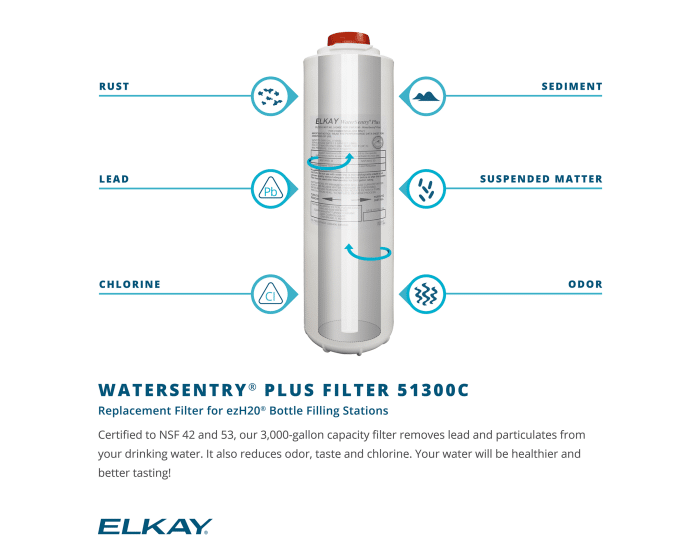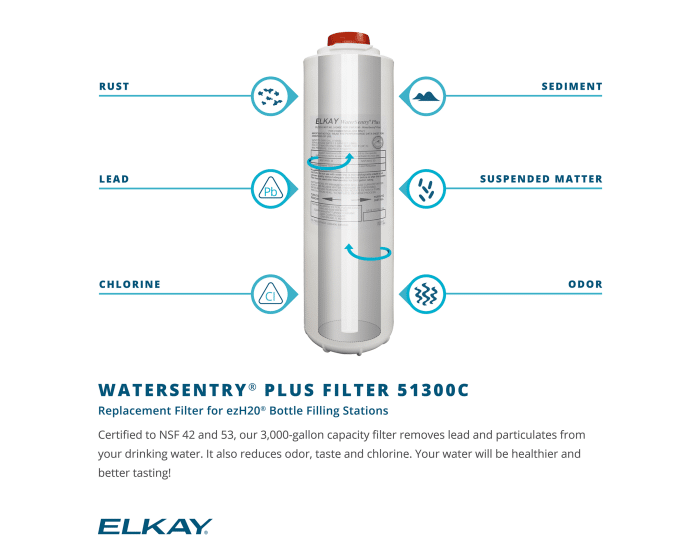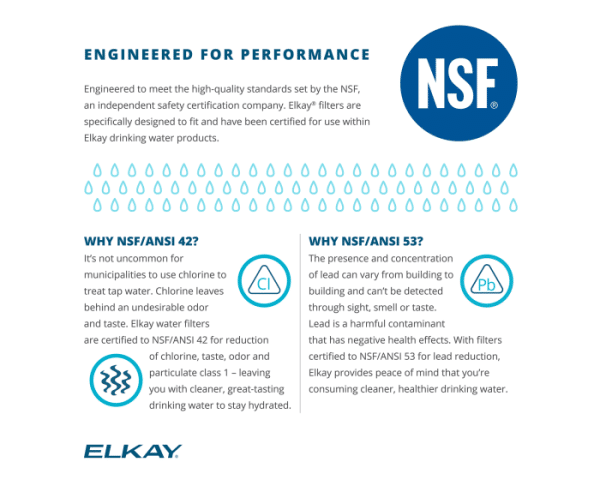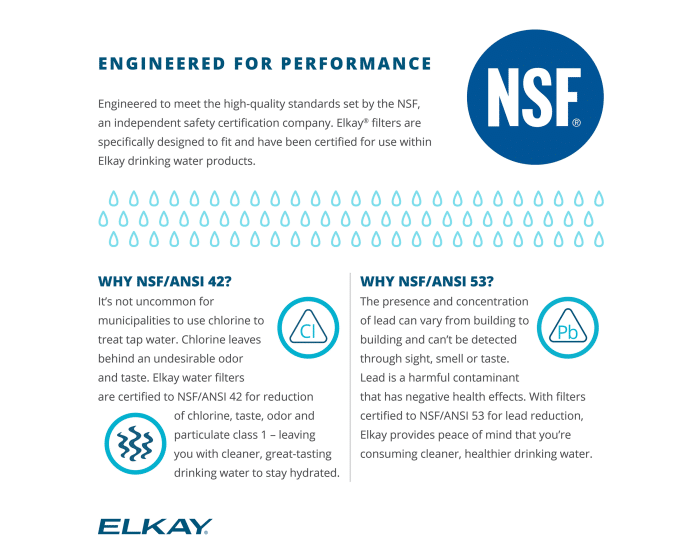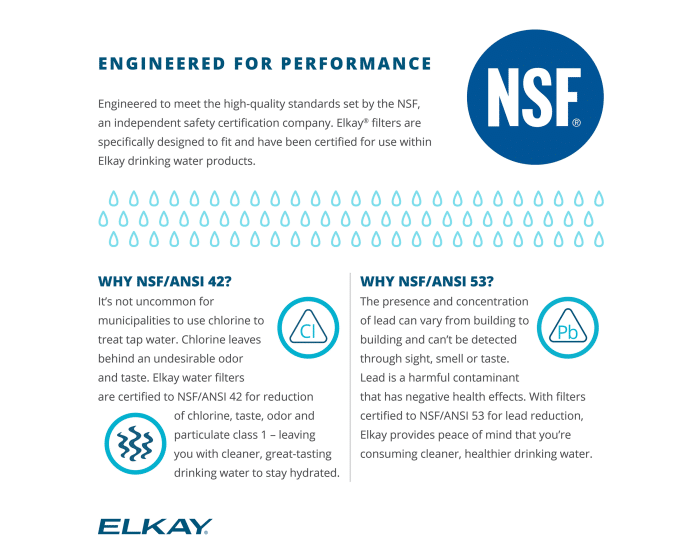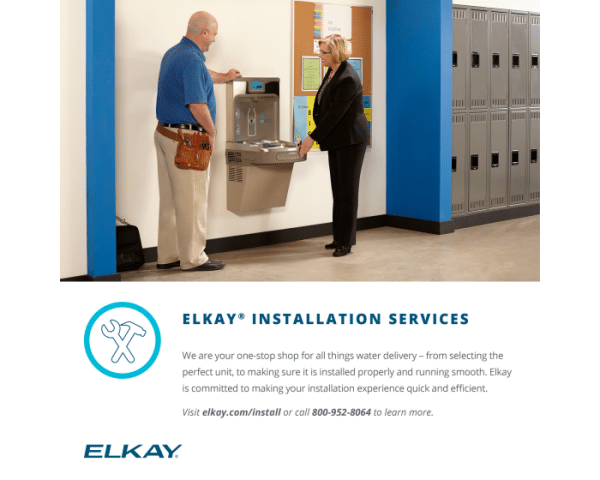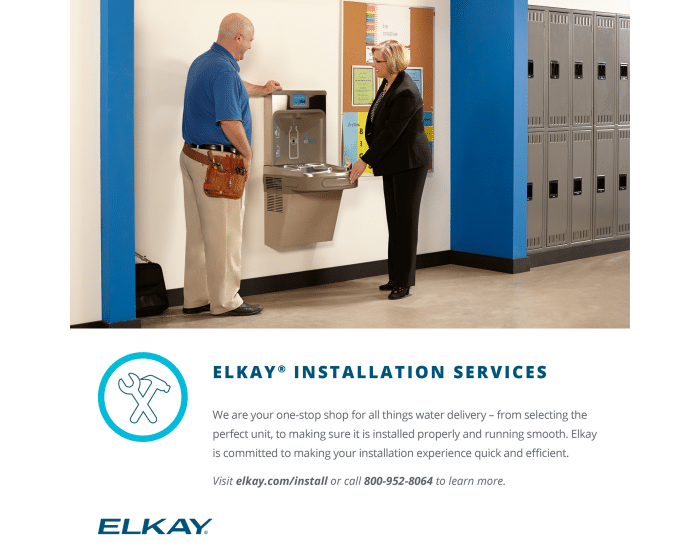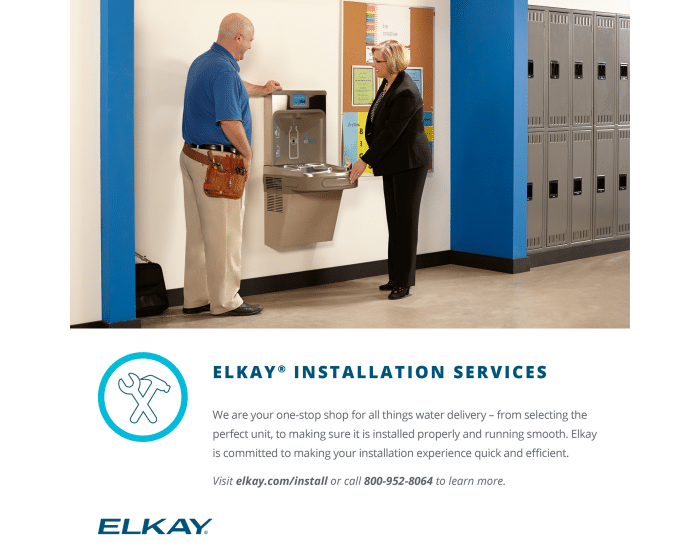 Elkay (51300C-PROD) | Replacement Filter for EZH2O Bottle Filling Stations
Purchase the Elkay 51300C-PROD at the lowest price and fastest shipping.
Elkay 51300C-PROD
Water Cooler Filter for use with Elkay filtered bottle fillers and coolers (w/WaterSentry® Plus Filters). This is the 51300C but shorter, with a height of 9 inches instead of 12-1/2 inches. Elkay has the same model number for both units, 51300C, but this unit is really the 51300C-PROD model.
Replacement filter for models with WaterSentry Plus filtration system (Bottle Fillers).
Filter should be replaced every 3,000 gallons or 1 year after installation.
Equipped with quick-disconnect, 1/4 turn installation, as well as automatic inlet shut-off valve that closes when filter is removed.
Designed to reduce lead, particles and chlorine. Also reduces odors and discoloration from incoming water.
Spun Polypropylene prefilter mesh to prevent large, coarse sediment and particles from entering and clogging filter media.
Filter is certified to NSF 42 and 53 for lead, particulate class 1, chlorine, taste and odor reduction.
Specifications
| | |
| --- | --- |
| Weight | 1 lbs |
| Dimensions | 2 × 2 × 9 in |
Specifications
Specifications for Elkay 51300C-PROD
Special Features: Filtered
Dimensions: 3-1/8″ x 3-1/8″ x 9-1/2″
Shipping Weight: 2 lbs
Flow Rate: 1.5 GPM (5.6 L/m)
Capacity: 3000 gal. (11356 L)
Temperature: 40-100°F (4-38°C)
Initial Pressure Drop: 2-5 PSI (14-34 kPa)
Maximum Pressure: 105 PSI (724 kPa)
Minimum Pressure: 20 PSI (138 kPa)
Water Inlet: 3/8" (9.5mm) O.D. tube
Water Outlet: 1/4" (6.4mm) O.D. tube
Certification: NSF 372 (lead free), NSF 42, NSF 53